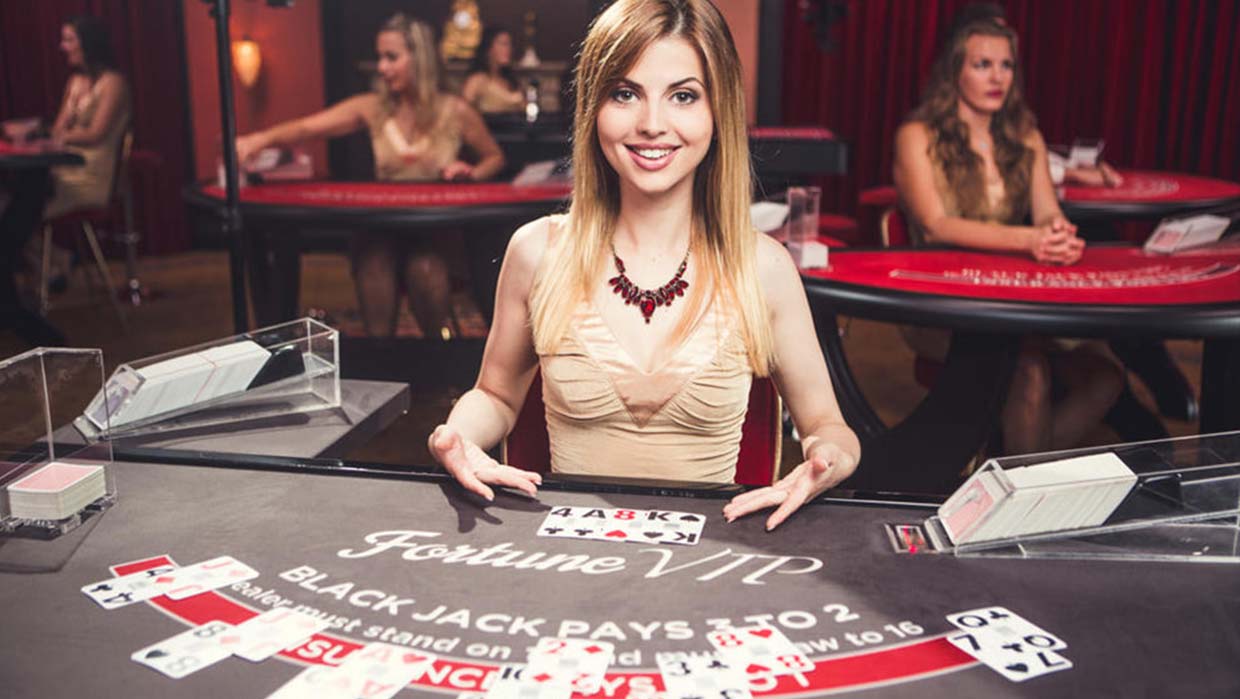 Casinos all began as walk-in establishments where people specifically went to gamble. Then it evolved into playing online casino games that skipped most traditional aspects – interacting with a dealer, holding cards or throwing chips – and automatized gambling, even turning the dealer into an assemble of code and algorithms. People even started advocating social gambling and walking around playing mobile casino games, talking about how VR will influence gambling. But now a new trend has emerged with streaming real-time casino games hosted by live dealers, thus making gamblers feel like playing in an actual casino. It's basically a hybrid of brick-and-mortar and online casinos, meaning that you have the luxury of sitting at home and interacting with live dealers through a real-time camera and playing some blackjack as if you were there on spot.
Some might think that such casino games are pointless because 'why make humans do something that a virtual croupier can.' Well it appears that some casino owners are not happy about computers dealing cards. Online casino games have always relied on random number generators to shuffle card decks and determine which spot the roulette ball is going to land on. The software is tested regularly by outside institutions to guarantee that online casinos are not tampering with so-called "random results." Regardless, casino owners often express a distrust of computer programs, mostly because they can't see the shuffling process.
3 Ways to Identify Cards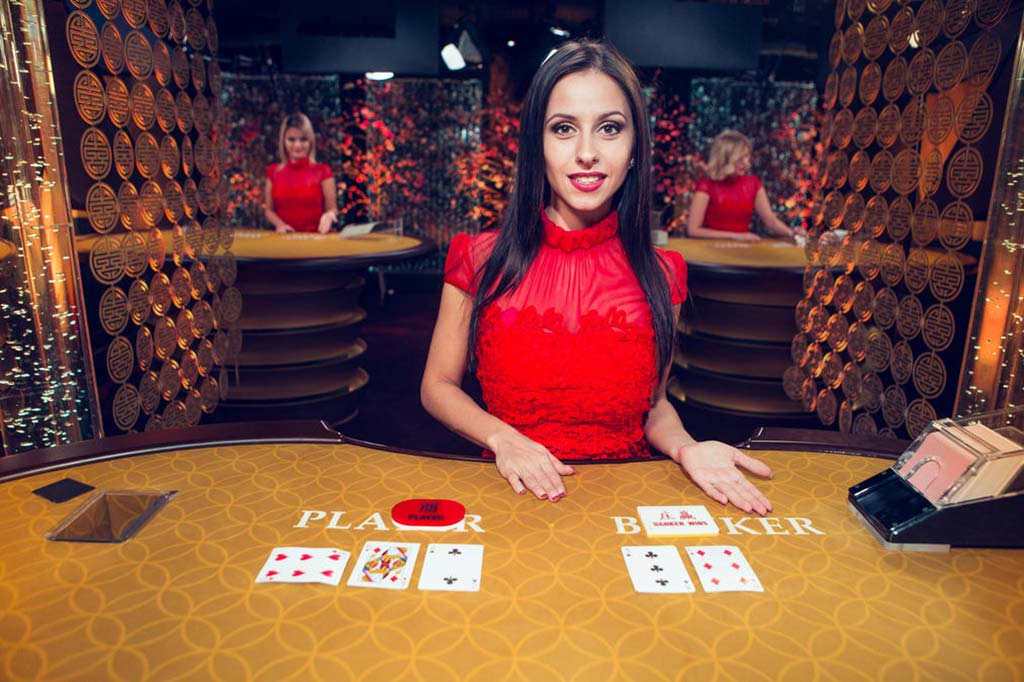 Running such a casino requires lots of organizing. The live dealers you see on video streams work out of special studios made specifically for this kind of work. There are at least three rooms in any live casino – a live studio, a software room, and an analyst room. Powerful cameras are used to stream the live feed of the game. Other cameras will be used for different purposes – for example, during roulette the table will usually have three cameras offering table shots of the wheel, overhead shots and a picture-in-picture display.
Casino owners might distrust computers shuffling cards, but they're still highly depended on technology, especially when it comes to the most important part – tracking cards. Remember that dealers use real cards, so every live dealer uses some kind of technology to track, identify and convert cards into a digital format. Most casinos use 3 methods to identify playing cards.
1. Barcode Scanning
Shops use the same technology to scan groceries. Casino dealers take special cards with unique barcodes that have to be scanned, identified through its barcode and converted into a digital format. Once it's scanned, players can see real-time data on the screen. It's a very popular and widely used form of identification due to its simplicity and reliability. It's basically impossible to have problems using this method, unless the barcodes get mixed up. The only real drawback is that you have to possess special cards with barcodes and that's not very convenient.
2. RFID Technology
Radio frequency identification (RFID) is similar to barcode scanning but a little more advanced. Each card in the deck contains a small computer chip that is then scanned by the dealer before being laid out. So basically every card is a piece of technology. Scanning accurately translates the card's info into computerized data. Each time they scan, the information on your screen is automatically updated. It's a reliable method but slightly more difficult to maintain because you need sophisticated equipment and special cards.
3. Computer Vision
This method is complex, advanced and offers a high level of flexibility. Optical Character Recognition (OCR) technology records every detail of the gaming room and streams it to players via their video link. Live dealer casinos use special cameras and OCR software to recognize cards and symbols through a database and then instantly show it on the screen. OCR also allows you to play games where cards need to be covered up. This method is very sophisticated because it requires more investments, but it's the most interesting and user-friendly option because it's fully automated and works like an independent observer that doesn't get in the way of the game. You also don't need to have special cards for this technology to work.
Conclusion
Live dealer online casinos have lots advantages over brick-and-mortar and virtual online casinos. The reason they're so popular is because they provide convenience and social interaction in one place. Card recognition technology plays a big role in making the experience more authentic and convenient – all 3 mentioned card recognition methods are reliable and used in the industry, but it seems like in the long-term future computer vision is going to gain more prominence because of its limitless possibilities, flexible adjustment system and ability to reliably capture every detail of the game.