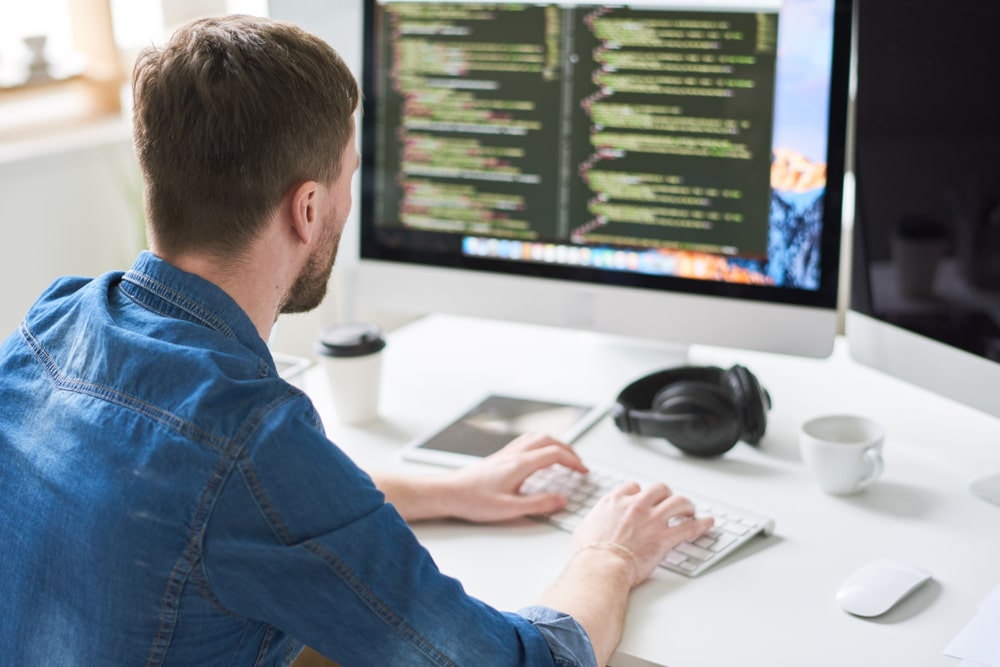 The global quarantine has disrupted the workflow of billions of people all around the planet. Those who are used to coming to the office every day to work are stuck at home, thinking about the damages this unplanned break will cause. But the truth is, the level of technology allows us to work efficiently without even leaving the comfort of our home.
Game development happens to be one of the most prominent examples of this work model. Understanding how to manage your team in such an environment can help you keep a steady pace even when you are on a lockdown in your house. And maybe you'll come back to your regular life with a slightly different view on how the optimal workplace should operate.
Communication Is Key
Most people don't realize how important of a role physical presence plays in our day-to-day lives. When it comes to working remotely, all of it is gone. And when you end up with only verbal or written channels you have to compensate for it.
Efficient communication is an art form that can improve any workplace environment. The precious minutes you save can be put to good use elsewhere. This is especially true for students. 
Every spare hour counts when you're going through college. The time you waste fixing the consequences of miscommunication can be spent catching up on your written assignments.
Sometimes you just can't help being overwhelmed. In such a case, getting some breathing space to set some order to your matters is vital. Don't be shy to look for help online. Finishing another generic assignment using say a reflection paper example is way better than not turning it in at all.
There are many useful tools that can help you bring all your team members together. But having a chat room isn't enough. To avoid miscommunication, you'll have to stick to a very precise manner of relaying information. Omit the pleasantries, be concise, and, most importantly – be as clear as possible. 
Read also: How To Build A Game Development Team For Your Product
Several rules will help you establish an efficient communication etiquette:
Get straight to the point;

Make yourself as clear as possible;

Don't be afraid to ask for clarification, if needed;

Don't get annoyed at someone asking for clarification;

Different channels for different needs.
Dropping rudimentary speech habits can take some effort. But it can save you quite a bit of time. Sending someone a greeting and then waiting for their response to actually tell them what it is you want can take hours or even days. 
A simpler format of "Hi, I'm was wondering if…" is way more efficient. Make sure that each of your messages has substance to it.
Separation of channels will prove to be of great help when you're looking for that one bit of information you remember someone mentioned. 
Keeping a separate chat for code discussion, design discussion, bug discussion, etc. can help you quite a bit. Just make sure you moderate these channels to ensure that valuable info isn't lost among the off-topic remarks.
Maintaining Сontrol
The main purpose of office space is to maintain the focus of workers. Finding some other way to keep the team productive is essential when working remotely. The good news is you don't need to breathe down someone's neck to make sure they are delivering. A softer approach goes a long way.
Talk to your team
Make sure they understand what they are doing and why.

Make sure they know their effort is appreciated.

Keeping people motivated is not an easy task.

Finding a personal approach to each and every colleague would be the best.

And if you manage to pull it off – the results will surprise you.
But it's not all praise and pandering. An inflated ego can be an even bigger problem than a lack of motivation. Your job is to ensure that everyone (and most of all yourself) understand their roles and stick to them. 
Make sure the internal regulations and work ethics are followed and that everyone understands the rules and why they are here.
Final Words
Every single worker going into lockdown can make some jobs outright impossible. But in a variety of fields, the possibilities opened up by a virtual environment let us continue working unphased by a sudden change. Game development is one of those fields. Both indie teams and huge companies are no strangers to this sort of style.
All you have to do is remember that just because you are not in your office doesn't mean that you can roll your sleeves down. Stay focused and motivated, lead by example, and your team will follow. Maybe by the end of the quarantine, more people will grow on the appeals of working remotely.