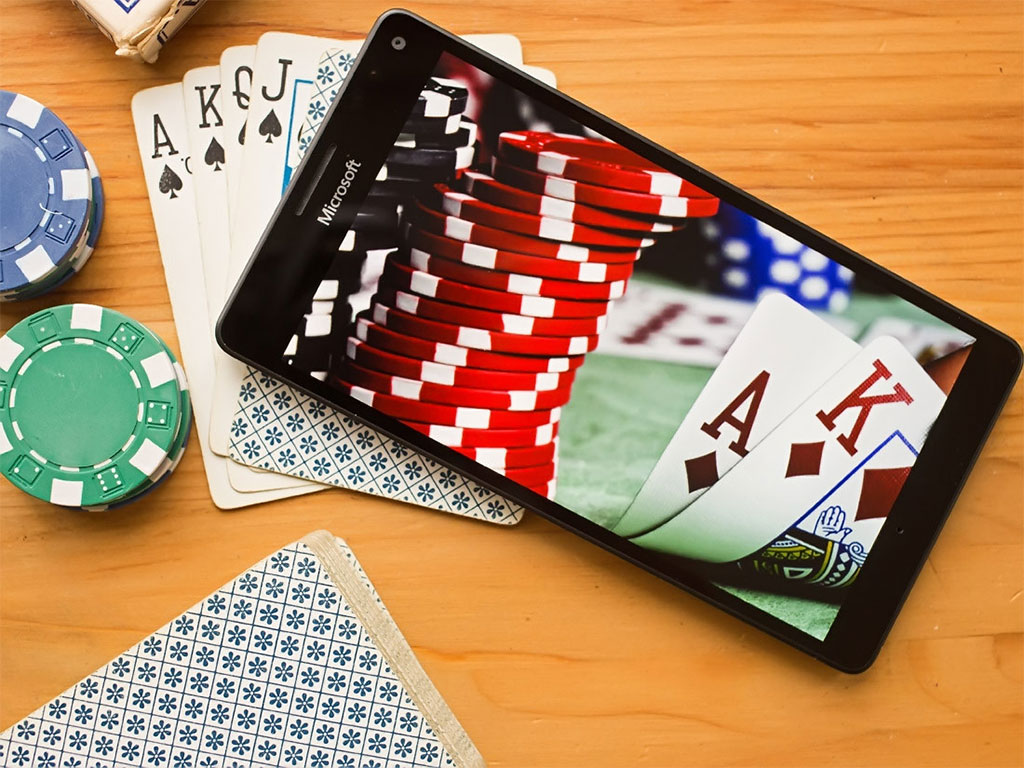 The mobile casino industry is a rapidly developing and evolving platform, which gives your business unprecedented access to your players. Social casinos are accessible through mobile devices in the form of applications (apps) or via social media platforms, such as Facebook, anytime, anywhere.
The growth in speed and availability of high-speed mobile networks, coupled with a rapid advance in smartphone and tablet technology, has led to mobile devices being the primary way in which most adults use the internet on a daily basis. As of 2015, smartphones accounted for over 50% of the average user's internet usage per day, beating desktop usage for the second year in a row. With this increase in usage, so we have seen strong growth in the mobile casino market size, jumping from a gross revenue of just over $2 billion in 2013 to $4.17 billion in 2018
With this type of growth, let alone revenues, on offer, it can be tempting for a business with an existing casino to dive straight into the market and get your first app to the store as soon as possible! But, before you do, take a look at our four top tips for your first mobile casino game development which will increase your chances of success:
Cross-Platform Compatibility
Whilst you used to have to choose your target mobile platform, say iOS or Android, there are now solutions which enable the development of your casino then to easily port it to any other platform you want. Using this lets you develop for iOS, but then create a version that will work for Android, HTML or Facebook. This has many great benefits including:
Increased footprint: By offering your social casino game on multiple platforms, you increase your reach and the volume of players.
Uniform UI/ UX: By creating a port of a core version of your application, you ensure that it looks and feels the same for all users. Enabling them to be familiar with and use it easily, irrespective of the platform they are accessing your application
Simple to update: software updates are much quicker and simpler to achieve as you need only update the original, port it to your other platforms and you're There's no need to manually update distinct versions and then debug them individually before you ship the update.
Cost effective: Developing one app then porting it is much quicker and easier than developing distinct apps for each platform. This applies to the initial launch and then on all
Read also: Best Free Game Development Engines
Understand Your Market
As with any business decision, creating a new social casino game should not be undertaken without an understanding of your market. By completing analysis of your target players and competitors, you can maximize the chance of success for your project and ensure you make the most of your opportunity. The points to consider are vast, but some core points to consider include:
What is your target demographic?
Which, if any, are the top existing games in this area?
Will social features be a benefit to your users?
How will your game be different from your competitors?
What can you learn from your competitors?
How can you utilize imagery to get the best response from your players?
Beta Testing is a Must
When you've spent hours and hours developing your first mobile casino game, it will be the best in the world. Everyone will want to play it… according to you. What matters more than what you or your co-worker think, is what real-world users think. So, before launching the finished project to your target demographic fully, select a test territory to run a live beta test. Let people use and play the system and then actively seek their thought and feedback. Look at their behavior in your mobile casino as well as what they tell you and use all of this to put a finer focus on your social casino startup.
This type of feedback can be essential not only for your trusted developer of social casino app, but also for ensuring that your users will play it. Taking the time to run a public beta test can greatly increase your chances of success if you listen to your testers.
Monetization Plan is a Must
Once you've designed and developed your app, you'll have spent many, many hours, not to mention money, on it. Now it needs to start giving you some return on that investment.
Of all mobile games, casino and poker games appear as two of the best performing earners for average daily revenue, with around 5 to 10 cents being spent on these platforms, per player, per day. By comparison casual games only see 1 to 5 cents per player, per day.
There are two main revenue streams for mobile games; in app currency or paid advertising. Currency is the most popular for mobile casino operators, where players pay in app currency to play the game, eventually topping up with real money to continue playing. By comparison, paid advertising will see you generate revenue from an ad network in the form of publisher commission. Some companies use both methods, showing less or no advertising to players who top up in app currency; one revenue stream being used to replace the other. Deciding on which you will use and how is fundamentally important to the future of your casino.
Mobile casino game development is a unique challenge; where as other games may have a fantasy world to sell them, your casino will attract people because they love to feel the emotions like when they play at a real-life casino. The challenge before you is to convert the excitement and thrill of a real world experience into a 2D screen. But, with careful planning and consideration, you will find it a rewarding and profitable adventure!