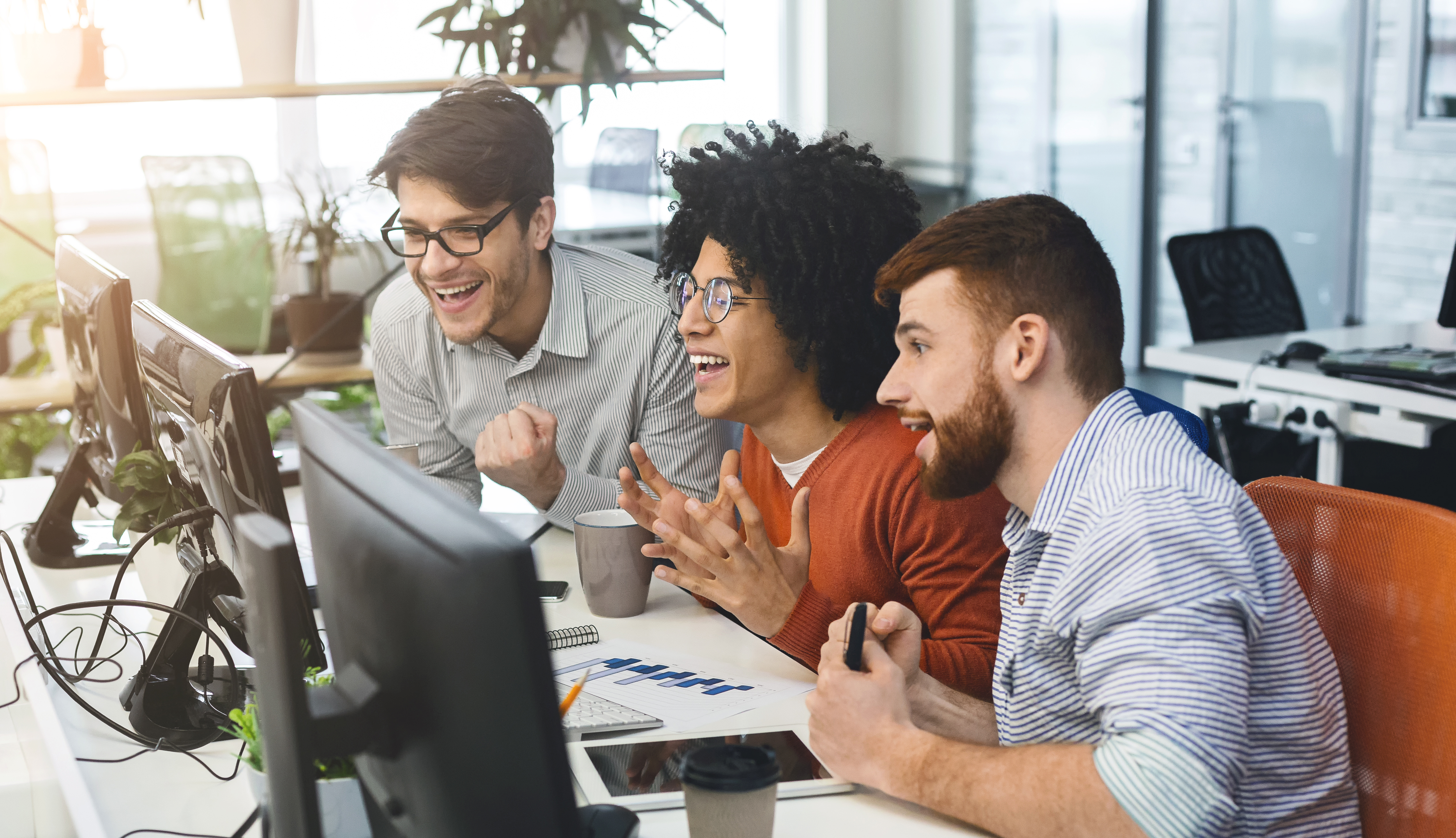 Game development outsource plan can save a huge amount of money. Dozens of thousands of dollars if not hundreds. Wanna proof? Ok, let's count.
"I was just guessing at numbers and figures…"
To develop a MMO game you need 8 people at least:
Front-end developer

Back-end developer

Software programmer

Game designer

2D/3D artist

Project Manager/Team Lead

System Administrator

QA engineer
If to consider just middle guys in the U.S. a salary per person would be approximately $100,000 a year. Plus $1,500 per person due to workstation costs and $30,000 for office space rent. To sum up it would be around $900,000 per year. Sounds impressive, ha?
Now let's imagine you decided to outsource game development to Ukraine. Making a rough estimate for an 8-experts team (salary + management fee) – on average $24,000 + $22,000 per person  = would be equal to $368,000 per annum (with all taxes and overheads!).
Here is how you can cut expenses up to 25-30% using game outsourcing! 
Money remained in your budget can be spent on marketing and PR to prepare your audience for the launch and to provide thousands of downloads via App Store and Google Play after the release.
The average annual salary for software developers in various countries
| | |
| --- | --- |
| Country                  | Average Annual Salary |
| Australia | $106,000 |
| USA | $94,000 |
| Switzerland | $69,741 |
| Denmark | $58,237 |
| Germany | $57,581 |
| Ireland | $46,959 |
| UK |   $43,682 |
| Japan | $31,245  |
| Ukraine | $24,000 |
| Malaysia | $15,392 |
| India | $14,000 |
| Philippines  | $7,521 |
Of course, if you choose developers from India, Pakistan, or the Philippines, you can save even more, but that would mean lower quality and more bugs. That's why we recommend to collaborate with the expertised teams from Ukraine and other Eastern European countries. Melior Games is one of the most experienced outsourcing game development teams which has an incredible portfolio of mobile and web applications developed for the gaming companies.
5 Things to Consider Before Outsourcing Game Development
Considering game outsourcing on a dev stage you need to take into account a few points:
Look at what you've got. Think about what you need. Sometimes it is enough to deliver offshore just a part of the project, sometimes it is more efficient to order a full one. 
Be picky with what you share
Remember that you share your idea or code with a 3rd party. Feel free to double check your partner and ask the lawyers to have a look at the contract. Don't disclose any confidential information if it's not related to the development directly. 
Even if you received some good recommendations on a specific team or company try to make your own research and contact their representatives directly. Remember that you are going to collaborate with these people during several months or years and give them your money. 
Before talking to your future offshore partner try to talk to someone you know. Is your goal clear? Can you explain in detail what you need to be done? The more explicitly you describe your needs the more clear estimates you'll get. 
Keep all the documentation and recordings of meetings and calls in place. It could be used not only as evidence if something unpleasant happens but also as a source to get information you need at some point.
Now you can buy time
If it is not your first project you probably know that the longer developing lasts the more spendings it takes. In addition, think about the time you may have your project in the market but have to keep it in the development.
It is obvious that the more experienced and expertised team is the faster they find a perfect solution to complete the task. In Ukraine, at Melior Games, you would be able to afford middle and senior level specialists for the same price you employ junior in the U.S. 
On average, it could take from two to three years to develop a single big game title. By working with a dedicated offshore team it is possible to scale up due to your business expenses and reduce the time of getting the product ready for the market. You'll be surprised to know that some giants from the gaming industry (for example, Playtech and Bigfish) have already outsourced their operational game development to Ukraine.