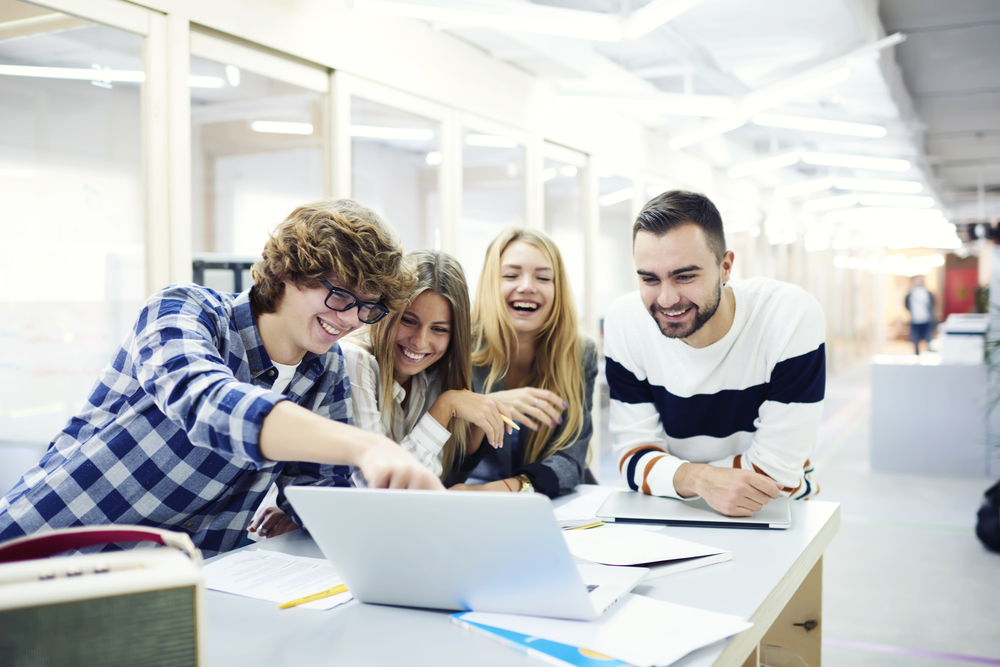 Game development team – how this gathering of experts can be characterized as a whole? By which principles such teams gather for a common purpose – the creation of gaming software? Let's talk about it.
Game Development Team Members
A common game development team is usually pretty standard in terms of general members of the party. Thus, a regular game dev studio staff most commonly includes:
developers. These guys are there fur sure and obviously so. In the industry, they can be called either developers or software engineers. These pros usually specialize in one or several programming languages and know how to properly, efficiently use certain frameworks

 and technologies

;
testers.

No matter the level of complexity the whole project poses, everything must be tested and debugged before the final release. That's why professional dev teams should have dedicated testers and/or quality assurance engineers;
project manager.

This person monitors and optimizes the performance of the whole team, they prioritize tasks, organize workflow, take responsibility for certain issues, etc. They are also responsible for interacting with clients;
software architect.

Now, this member of the team leads the tech part of the workflow and provides the

big picture of goals

for the whole team as well as some methods of achieving them;
team/tech lead.

These specializations duplicate the previous two, but are mainly demanded when we are talking about managing a smaller team (as a possibility, some companies develop complex software and subdivide groups of specialists into separate smaller teams, which are coordinated by a team and/or tech lead);
business analyst.

This person is responsible for the proper, quality composition of requirements. They must know the topical area well and be able to offer a compromise for clients and developers;
game designers.

These guys set the

general guidelines

, theme, and design for computer games to be created. They provide a team with a

thorough picture

of the end product with the consideration of niche trends and personal client demands;
designers.

Visual experts handle

drawing up

characters, maps, scenes, and other visual parts of the game. This, formally, covers UI/UX designers as well, who are responsible for the gaming interface implementation.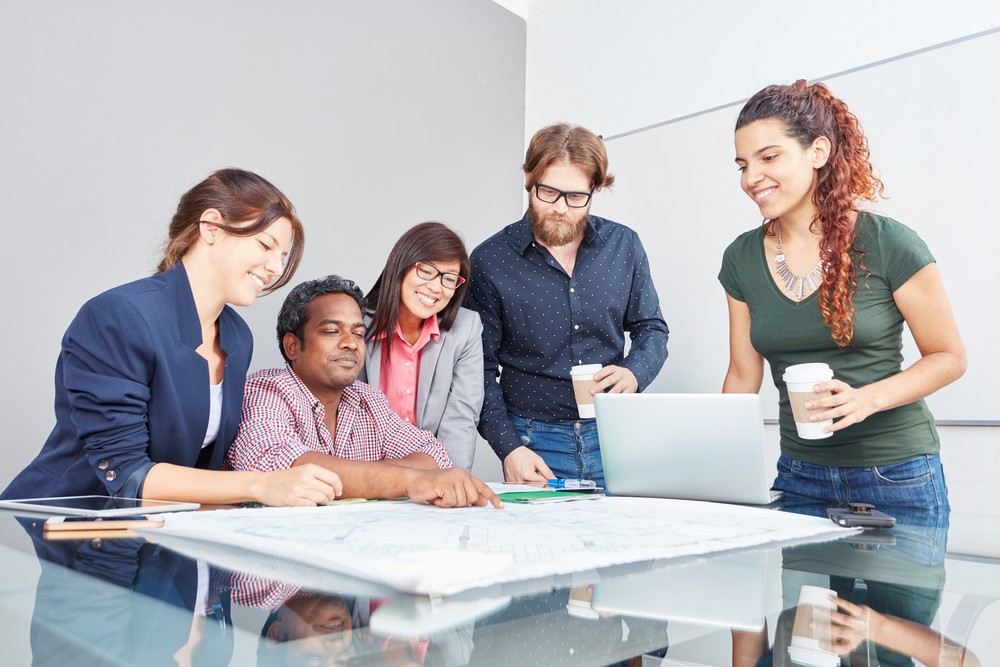 Checklist from Outsourced Game Dev Company
Here's a brief checklist that will help you find a well-formed team from a hired game development company.
The 'full package'
Game solutions (as opposed to, for instance, single-page landings) usually have quite a complex structure and there is no game dev studio that would be able to implement everything properly all around without a full set of staff. Moreover, game software providers, most often, work under their own authentic business concept and it's not really a good sign if a serious provider has to hire third-party contractors to work on your project. 
Proper team management
A proper management routine in a game development company implies that the whole staff of employees is subdivided into several groups, each responsible for a separate task or piece of task. In turn, there must be a dedicated manager for each such group, who would be experienced in practice and have a share of 'authority' over the in-house workflow. 
In particular, right after you form a team and assign roles in it for employees, it's important to set basic, general tasks for each employee as well. All in all, the most proper approach to organizing efficient interaction between employees in a group is to have separate experts that would monitor and review tasks, compliance with requirements and with major industry standards. Quality assurance is crucial. 
Regular reports
Neglecting reports can turn into significant expenses for a game dev studio, both in terms of time and finances. In order to set everything properly, development workflow planning experts recommend subdividing complex dev processes into smaller sprints that take up to 2 weeks to complete. That way, team members can show group managers real results by the end of each deadline.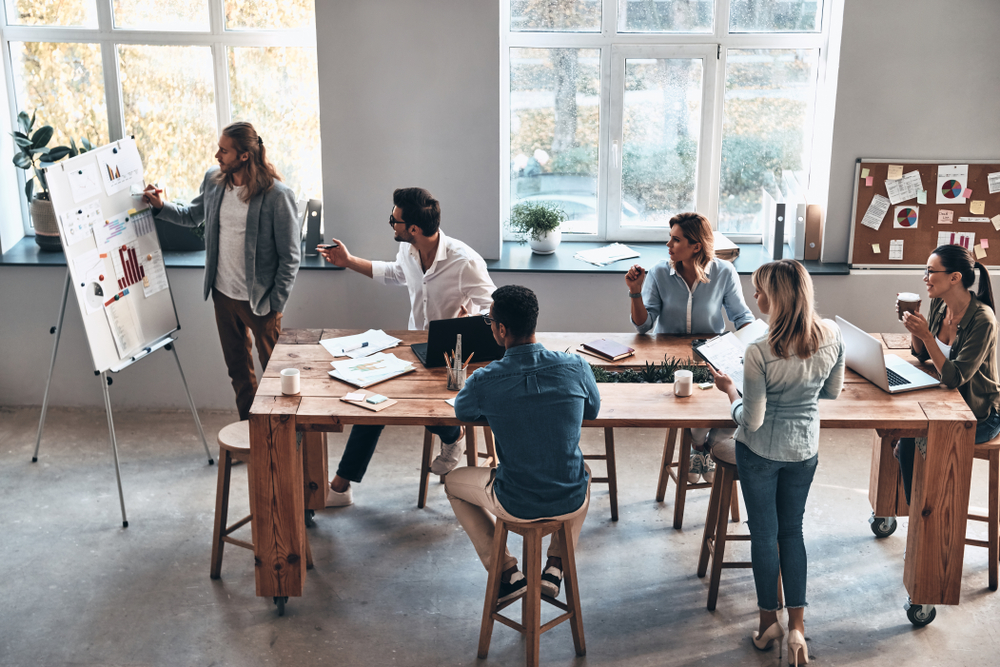 Comfortable team communication
This is, usually, the prime responsibility of an in-house HR in a game development company. This non-tech specialist has to make sure that everyone 'integrates' with the existing staff members and gets on with everyone just fine. The resolutions of certain in-house conflicts and organization of corporate morale-boosting events are also the things this expert should do. 
How to Build a Game Development Team?
Coming from all the said above, roles for all specialists in a game development company are distributed according to the two major factors:
qualification & specialization of an employee;

their psychologic and emotional compatibility with other project participants (in all fairness, all team members should be passionate about what they do).
Note also that in every game development company, constant, live interaction is of prime importance. So as much as a full-blown office rental can be expensive, you shouldn't reject the idea for your own goodness. 
In case if you objectively understand that your budget is just not enough for both office rental or full staff organization, think about outsourcing services. Particularly, you can turn to an already fully formed game development team in Ukraine (at Melior Games, we offer a range of services exactly of this kind). This may be your rational way to get a competitive product at reasonable, affordable rates. 
Conclusion
 It isn't that simple to form a game development team that would be capable of delivering a truly high-quality product for the TA. Instead, we'd recommend turning to an existing experienced company that has an expertly adjusted workflow, as Melior Games does. We have launched numerous gaming solutions that were highly demanded among the user audience.