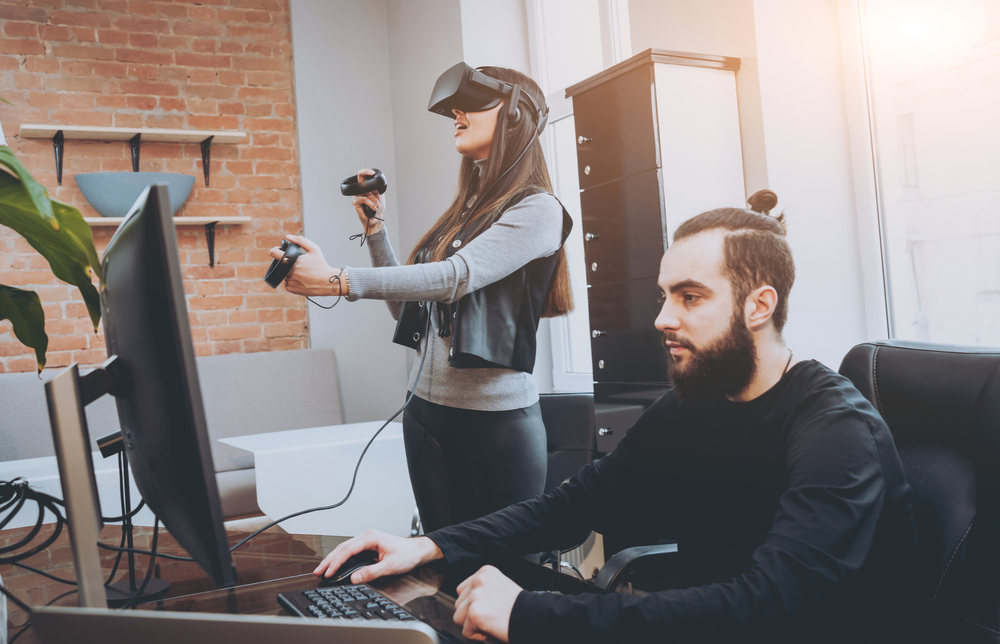 While 2D and 3D animation both seem to be all about drawing, you need to be a good artist only in one case. Yep, brilliant drawing skills are required only in two dimensions because each frame should be drawn. Earlier artists used pencil and paper and then plastic sheets, now you are able to significantly simplify the process within the special software.
As for the three dimensional method, being a talented artist is an advantage, but not mandatory. In this case you need to control an object pointing out on how, when and where it should move. Just like a puppet.
When it comes to 2D animation, the first key position of the character is the most important. Other poses are just derivative. It is also important to mention that while working on a character you draw only what is shown in the shot. For example, when a character's leg is hidden behind the table you don't have to draw it. You may also be interested in reading about differences between 2D and 3D games
In 3D everything works the other way. All character's parts and limbs are always present. And you'll definitely notice a great advantage at this point. Since you can move the virtual camera around the character you don't have to re-draw it every time you change the angle unlike in 2D where you basically need to create two separate pictures for one character whether you look at it face to face or from behind.
It's all about frames
One of the core differences between 2D and 3D animation is the frame rate. In terms of cinema and cartoons artists used to work with 24 frames per second which basically means they draw every frame. However, in two-dimensional animation it is allowed to use one drawing for two frames or even for three or four if the character is motionless. Japanese anime, for instance, uses the last variant a lot.
Opposite to 2D, 3D features totally different workflow. Here, even if a character does no movement at all (per one frame or more) it looks dead or frozen. To keep a character still but alive you will need to do a "moving hold", a special feature for such kind of cases. Read also about 5 Best 2D Animation Outsourcing Companies
2D animation
Pros:
Cost-cutting development in comparison to 3D animation.

Time-saving production.

Simpler and cheaper technology and software.

Less documentation to learn.

Gameplay-centered production (less emphasis on design, more – on gameplay).
Cons:
Less impressive and engaging.

Less demand (when selecting between 2D and 3D story/gameplay most people prefer 3D).

In some cases 3D animation can be created faster and even cheaper with an appropriate technology.

Cel-based templates can't be re-used.
Examples:
Movies:

Snow White, The Little Mermaid, Bugs Bunny, The Simpsons, Family Guy.

Games:

Rimworld, Castle Crashers, Plants VS Zombies, Limbo, Baba is You.
3D animation
Pros:
Amazing physics in movements.

Realistic visualization.

Reusable 3D models (can be used in other projects).

Better quality (significantly higher than 2D can afford).
Cons:
Limited imagination (3D in a certain way is limited due to software presets and algorithms unlike 2D).

Require more technical skills and knowledge.

Time-consuming and relatively expensive 3D development may not always be awarded as expected.

Examples:
Movies:

Toy Story, Frozen, Shrek, the dinosaurs in Jurassic Park, the robots in Transformers.

Games:

Call of Duty, Battlefield, City Racing, Grand Theft Auto.
Today you can learn both 2D and 3D animation with the help of the Internet, so it is not necessary to attend special courses or school. Online video tutorials allow studying from home any time you want. There are tons of useful materials there. For example, you can learn about different features from popular animation software, or get some tips on how to create memorable characters, or how to increase the level of realism.
However, in terms of game development, hiring a 2D or 3D animator could a pretty risky affair. Too much educational information online and free engines where the beginner animators can get some practice led to the plethora of low-skilled animators who can hardly provide high-quality products. Fortunately, you can always rely on team of true experts from Melior Games and address them any inquiry related to the game development.