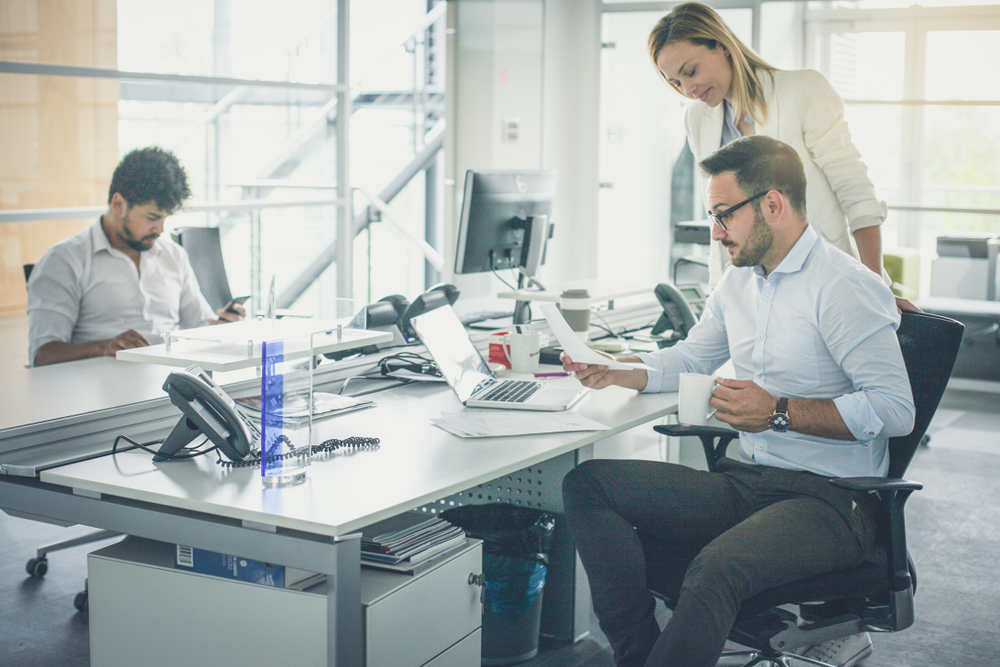 3D animation is considered to be one of the main disciplines in a modern art. Can you imagine Hollywood, advertising, or gaming without it? In this article we'll highlight the 12 key points on how to succeed in 3D animation production.
Did you know that creation three-dimensional projects requires not only the knowledge of tools and how modeling works but also understanding of frame composition, the game engine, and the renderer. And most importantly, you need to be pretty good at storytelling!
Normally, there is a whole team of animators working on 3D videogame or any other type of media content where each member does his/her part in the process. To make really high-quality and notable product you should follow the 12 steps provided below.
If you have ever been wondering how to make 3D animation you probably heard something about the steps. Here are 12 steps you should complete in order to deliver the product your customers would love.
1. Concept and Storyboards
Create a blueprint of the concept. Turn an idea into a hand-drawn sketch.
2. Animatic
It is important to create animatic simplified mock-ups if you want to get better results in motion and timing, and then proceed with the integration of visual effects faster.
3. 3D Modeling
Once a storyboard is approved, it is time to start modeling which basically means building the props, environment and characters.
4. Texturing
Here 2D images or even real photographs are used. You can capture them with Photoshop or any other software that allows making repeatable patterns.
Related article: 2D Vs 3D Games: Differences, Benefits And Costs
5. Rigging and Skinning
This helps you to make a character moving naturally. While 'rigging' you add the bones to the characters so that each movement is defined by the engine's mechanics.
6. Animation
At this point animators have to manipulate different objects frame by frame. The objects can be also placed objects on spines and set the way to follow the path of the specified curve. In some cases it is possible just to import motion capture data and apply it to a character rig.
7. Lighting
If the light is applied incorrectly many things can be affected. On the contrary, even poor locations and props look wonderful if the light is set in a proper way. You can also add some videoeffects here like ice glows, fire glints, fogged air, and lens flares.
8. Camera Settings
Make your 3D camera work as in the real world! Use all the perspectives in any scene, just follow the camera and create the whole world wherever it moves.
9. Rendering
When playing with the rendering algorithms be careful because it may result in various looks – from from photorealistic one to the illustrated. Also pay attention to camera location and lighting settings that define mood and shades, reflections and transparency.
You can also be interested in reading about 5 Best Game Art Outsourcing Companies
10. Compositing and Special VFX
Composting is all about creation of environment including blue/green Chromakey background. Here you are free to decide where and how such effects as 'blow', 'evaporate', 'morph', and the other should be applied.
11. Foley and soundtracks
To provide your project with an extra deep atmosphere find appropriate music and foley. Characters walking in different shoes, vehicle moving, winter blowing, and overall some music playing – take care about all of this to make your video richer.
12. Editing and Final Output
And, eventually, here is the last stage where all the pieces are gathered, compiled, and edited before delivering the final version to the customers.
Final words
Now you know what 3D animation is and what is should include. There are a few more conditions to create a three-dimensional masterpiece.
First, you need to choose the right software. 3 DS MAX, Motionbuilder, Cinema 4D, Maya, and Modo are examples of professional software providing all the necessary tools you need.
Another important condition is a team. It doesn't matter if you have a super concept or the last version of the most expensive software – without a dedicated team of experts your project is likely to fail. Feel free to contact Melior Games and get a professional advice on 3D animation development.