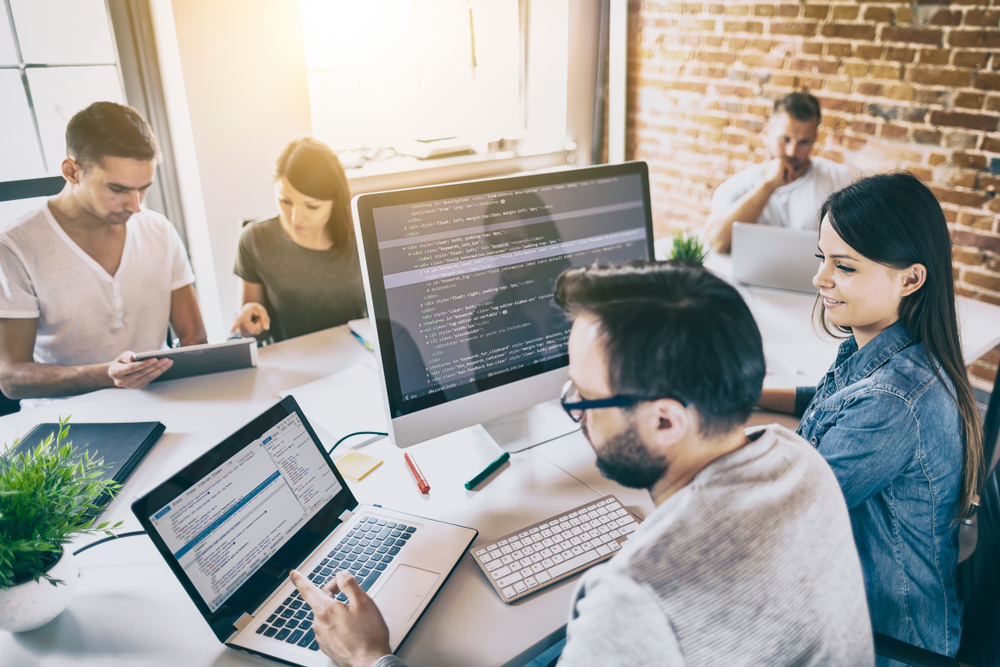 2D animation outsource has become a normal trend nowadays. There are hundreds of companies in the Silicon Valley, New York, and Los Angeles that used to deliver a big part of their work related to graphics and motion abroad. Nobody's surprised now when such entertainment giants as Walt Disney or Warner Brothers hire a team of animators and 2D artists in India or the Philippines. However, in recent years the focus is also on the Europe. The reason is higher quality and more experts fluent in English. Also read our article on Global Video Game Companies With Offices In Ukraine
5. ZVKY
Location: India
This Indian company can provide a relatively big team of animators. So if you have a long list of tasks a dozen of motion designers can work just for you. Hand drawing, tween animating, adding special effects, and optimizing motion graphics – all of this can be delivered to certain experts. The team specializes in Flash/After Effects/Spine/Dragonbones technologies. 
Related article: 5 Best Game Art Outsourcing Companies
4. N-iX
Location: Ukraine
N-iX is Ukrainian software and game development company. Their 2D artists have quite an interesting portfolio of different art concepts which have been implemented in VR simulators and RPGs. The company normally offers several solutions for each project so you can choose the most appropriate. 
3. EastWorks Studios 
Location: Slovakia
EastWorks Studios is a Slovakian design studio that worked on such popular videogames as Mafia III and Heroes of Might & Magic. The company works in all modern engines (mostly in Unity 5 and Unreal 4) and provides a variety of 2D animation outsourcing services from concept art and illustrations-in-motion to dynamic UI design and parts of gameplay. The team has an impressive portfolio of environments, assets, characters, vehicles, and other samples of modeling and animation. 
2.
9th Floor Studios
Locartion: The Philippines
9th Floor has hundreds of successfully completed projects in 2D animation outsourcing. This small studio from the Philippines collaborates with both startups and well known companies from media and gaming industries. Videogame cinematics, feature trailers, highly-detailed unique characters are just a few services you may order.
Read also about Video Game Development Trends
1. Melior Games
Location: Ukraine
Melior Games is the best 2D animation company in Ukraine among the game development providers. It is known for a wide range of game art production services for all types of videogames, including concept art, animations and high-end 2D. The team are true professionals who offer their customers to be part of the process and go together through various steps of design development. You will get to see sketches, first and final versions, and decide what is best for your future project.
Conclusion 
Thanks to 2D design and animation outsourcing, you can not only cut your budget but also obtain access to the expertised teams capable of developing your concept further and offering new original ideas. If you had any unpleasant experience due to collaboration with Asian offshore companies you may consider professional teams from Central/Eastern Europe (Poland, Belarus, Ukraine). In particular, Melior Games is the one with the great experience in two-dimensional animation. Feel free to discuss your ideas with these guys right now!