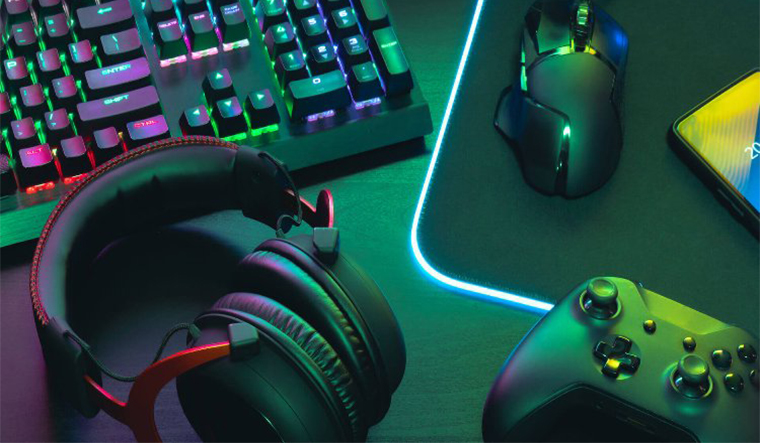 In COVID-19 lockdown, people are spending more time on screens and trying to find more digital activities. According to the digital media trend surveys by Deloitte, one-third of consumers have subscribed to video games for the first time. They watched esports and virtual sporting events using a cloud gaming service. Due to the closure of schools and offices, work from home, social distance, and cancellation of travel plans, more and more people are playing video games and these are the best source of entertainment. Read about the trends in gaming industry in the era of quarantine
Economic Impact on the Gaming Industry
Although many economic sectors are affected by the pandemic, only the gaming industry is resilient to it. Many video game publishers, operators, and developers managed to maintain their operations while working from home so that game development and releases are not hampered. They faced some problems in the completion of movement orders that resulted in productivity issues. As per the World Health Organization, people are encountering social distancing by playing several games. It helped many companies to boost their sales and revenues in the gaming industry. We can't say that Pandemic has not impacted the gaming industry, it has resulted in the cancellation of events like the E3 2020 that has mitigated the relationships between the small developers and publishers. It has affected the indie developers who need to do face-to-face meetings with potential partners to have publishing support. It further led to the delay and cancellation of projects. Many esports leagues had to change their plans from live gaming to remote play. Many portions of the gaming sector that are related to physical products such as retail stores and exterior markets and those dealing with a quality assurance like playtesting, marketing, and rating evaluation are working at home to complete global orders. The supply chain for electronics is slowing down but global companies like Microsoft and Sony are struggling hard to release their next-generation consoles like PlayStation 5 and Xbox Series X.
Read also: Trends in Game Development for 2021
Delays in Hardware and Game
The Coronavirus has impacted hardware and game production. These delays are because of the shutdown of many facilities. Many such games are developed in China, and they have strictly closed their operations because of coronavirus.
Delays in the Release of the Game
The private division announced on February 6th that they are delaying the release of the Nintendo Switch. This is because the Virtuous that are the developers working on the port have closed their office in Singapore. It has delayed the release of the game that was expected to be launched in March.
Nintendo
Nintendo confirmed that the coronavirus had delayed the production of Animal Crossing-themed Nintendo Switch units and Ring Fit Adventure. The country that is affected by this delay is Japan. A large number of Nintendo Switch consoles are manufactured by Foxconn factories in China that remained closed for months.
Konami
Konami has delayed its TurboGrafx-16 Mini console because of COVID-19. It is considered a mini version of the classic TurboGrafx-16 which was released in 1987. The PC Engine Core Grafx mini console and its accessories are manufactured and shipped from China but China has suspended all its operations. Due to this suspension, the delivery of Engine Core Grafx mini products that are expected to schedule for March is delayed till further notice.
Facebook and Oculus
The production of the Oculus Quest was hampered because of a large number of backorders on a standalone VR headset. Oculus Quest is in high demand in some regions. They are facing the problem of hardware production due to the Coronavirus but some companies are continuing with their products while keeping in view the safety of their employees and manufacturing partners.
Read also: How to Manage Your Remote Team Effectively During the Quarantine
PAX East
It was expected that PAX East would be canceled but Sony did not let this happen. It addressed the increasing concerns of COVID-19 and at the same time, they introduced the public playable demo of the Last of Us part 2 and introduced Final Fantasy 7 Remake, Marvel's Iron Man VR, and Nioh 2 among different games.
GDC  
In the period when Epic, Amazon, Microsoft, Facebook, and Sony are struggling hard to come out of the Pandemic crises. The Game Developers Conference GDC in San Francisco was officially postponed on February 28. It was not good news for the gaming industry because GDC is a platform that provides learning and networking opportunities for game developers from around the globe. The game developers were unable to show their latest projects, build their relationships and network.
SXSW
South by Southwest is a festival that used to be held in Austin. In this festival, Texas celebrates music, games, and films every year. But this time, due to COVID-19, it was canceled. Millions of dollars that were expected for economic boost have been lost and the gaming industry is working to recover it.
TwitchCon Amsterdam
TwitchCon is a convention for live streaming services. It is held two times a year but this time it is canceled in Amsterdam. 
Esport Competitions
Many games like league of legends, Champions Korea, and other games like PUBG, Dota 2, Counter-Strike, and other overwatch tournaments have been canceled. NetherRealm Studios have stopped the Mortal Kombat qualifier and even Pokémon has canceled its European International Championships.
Cancellation of Trade Shows
Trade shows are canceled and postponed because many major publishers don't want to join conferences due to coronavirus concerns.
PS5 and Xbox Series X
The development and production of PlayStation 5 and Xbox Series X are delayed because of production difficulties. According to the report from Bloomberg, Sony was facing trouble in keeping the cost of PS5 down because of lack of memory parts but they didn't mention that this scarcity was caused by COVID-19 or due to other reasons.
Work from Home Policies
Bungie and Microsoft have encouraged the Seattle-based staff to work from home because of COVID-19 concerns. Amazon, Twitter, Facebook, and Google have encouraged their employees to work from home so that they can mitigate the spread of coronavirus.
Wrapping Up
The impact of the Coronavirus on the game industry cannot be determined fully. Some parts of the world are successful in combating this virus but many regions are still struggling hard. However, many game developers are working to boost their online revenues as people are keen to play online games these days.