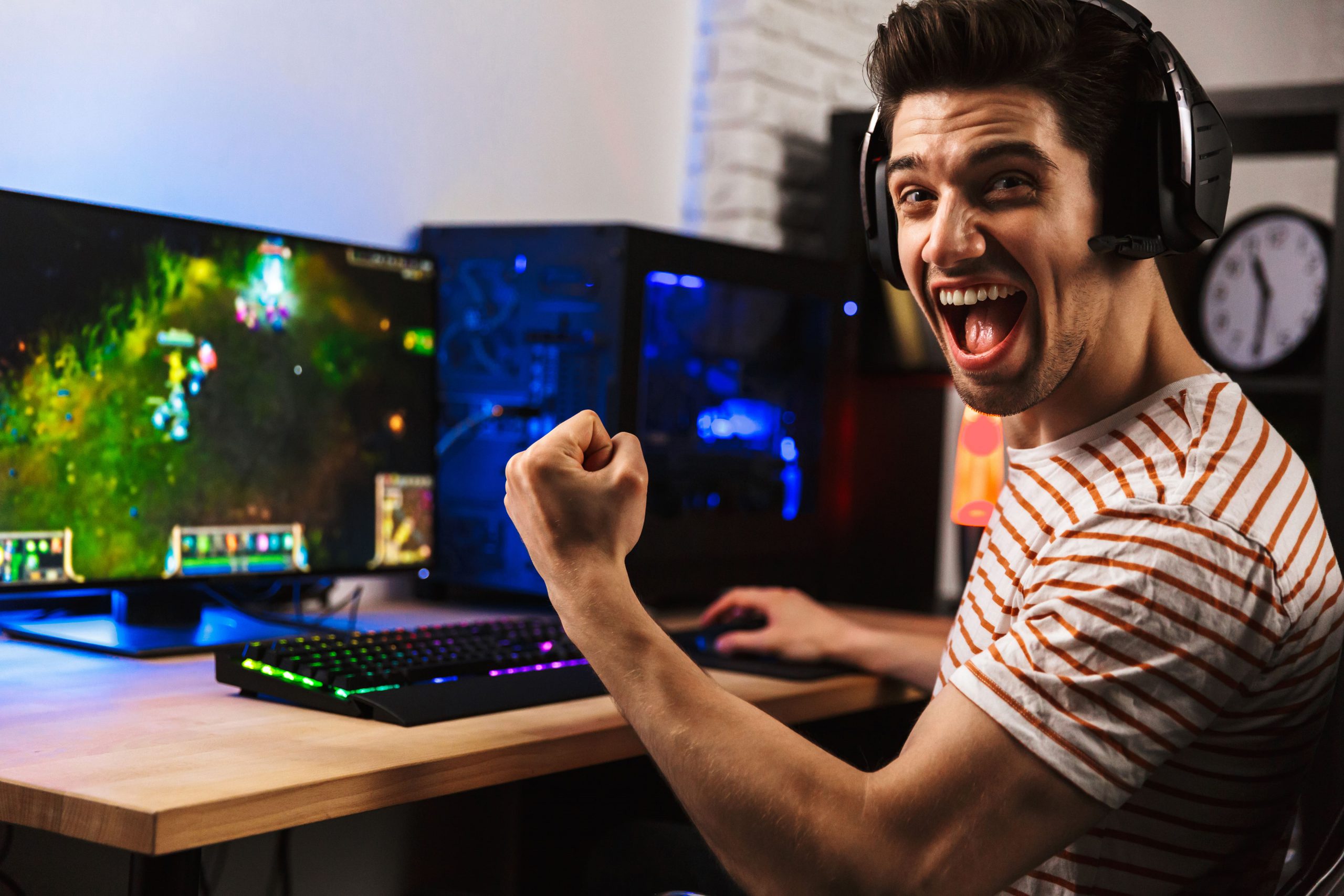 Due to the COVID-19 pandemic, people are preferring to stay at home and avoid social gatherings. In this scenario, online gaming is the only safe source of entertainment they can have. People are more inclined to play games on their mobile phones more than ever. So, it is the best time to enter the gaming industry.
We noticed that last year's trends resonate with the trends in development for next year. This year's video game development trends have also been affected by the global pandemic. Of course, this situation affects the game development industry, so we offer you to find out what will be popular in the games next year.
Before entering the gaming industry, you should know the type of game, gaming statistics, and game development trends for 2021. This information will help you in deciding which type of game to go for and which mobile game development company to hire. It is a long and tedious process so to get the best result of your efforts, money, and time, you should know how to market your game to earn a profit. Are you ready to begin with mobile game development? Here are the top trends for 2021 that you should know!
Virtual Reality
Virtual reality is one of the biggest game development trends for 2021. This trend gives the audience the experience of what they want to get from the games. Some virtual reality handsets are taking the attention of people like HTC Vive, Oculus Rift, and PlayStation VR. If you want to become a part of mobile gaming development then you should go for compatible hardware that can support Virtual reality games. Virtual reality is the next big future of the gaming industry. It gives the following advantages to the users.
Immersion Experience
No game can be compared to a VR game, it not only helps to observe the game but it helps to get inside of it. Dense graphics and 360-video content give a feeling of immersion.
New Level in Interaction
The use of controllers in the games helps in the interaction with virtual reality. Gamers can control the gaming environment according to their choice. You can enjoy the experience of VR with all your human senses.
Content
VR technology is helping in developing the contents of the games. You can enhance the fields of adventures like simulations and adventures with VR. The role of the main characters is being given more importance due to VR.
Augmented Reality
Although AR is used in all facets of life, it is most commonly used in the gaming industry. As this feature is gathering more attention among gamers, many cell phone companies are introducing features that help in enhancing the gaming experience. Google has come up with Google Glass that is an optical display and worn as eyeglasses. Some devices like PlayStation and Wii offer augmented reality games where players use physical actions and they can also take a role to control the environment of the game. This technology is mainly used in fighting games, online gambling games, and sports games. In these games, the gamer has to take complete control over the game using an AR device. The best example of an Augmented Reality application is Pokemon GO. The statistics of the mobile game industry show that downloads of Pokemon Go are over 750 million downloads. This enormous number reflects the impact of AR on games.
Esports
Live gaming has become a new trend. People have shifted from living room games competition. They prefer to have game competition in public places. eSports is a type of popular multiplayer video game that is played competitively for the audience. If you are opting for game development planning, you need to integrate two game development trends with eSports. These two trends are AR and VR. Such integration will give you a competitive advantage.
Voice Recognition
Voice recognition is the latest development in in-game applications, but this trend is not fully explored yet. As technology in computers and microcontrollers are improving day by day, it becomes easy for gamers to select something from the list. It will improve the user interface of the game and enhance interaction on social media. At present, industry giants and developers are researching how to use this option successfully.
Face Recognition
You might find it interesting to know that Face Recognition is also going to shape the gaming industry in 2021. Up till now, face recognition was used in security-based applications. The trend is changing now and it is being used in mobile games now. People play a game with more enthusiasm if they find players like their faces. Face recognition is done by using 3D technology. Face recognition is also being used in multiple industries so it should not be a surprise for you to use it in game development.
Cross-Play Options
Because of cloud gaming, game developers can provide full support and partial support for other platforms. From the gamer's point of view, they can select the platform of their choice. With the help of cross-play options, you can have a wide range of audiences because no one can afford PS4 and Xbox. The demand for a cross-play option is high and it's expected to grow further in the near future. On the contrary, the gaming industry also wants to retain its potential customers. No doubt there are many technological pitfalls in this option but still, many game developers are offering cross-play options. It is such a demanding trend that will raise more with time.
Wearables
Wearable is a trend among millennials. They tend to use wearables in doing their daily tasks. Initially, people used it to track their fitness but now they are using it in gaming. It is a revolutionary trend that will bring a change in the gaming industry. The famous game MadRat is using this wearable technology in SuperSuit. At the wearable gaming platform, the objective is to reduce the screen-time of the children. Moreover, it aims to improve social interaction among children along with increasing their physical activity. The wearable technology in gaming has brought a new paradigm that has not been seen before.
Involvement of Gamers in the developing Process
The process of creating and developing mobile games has changed with technological advancements. Initially, developers used to create games and the marketing team had to sell them. At present, both the developers and marketers are working together to create games based on the target market's interest. The developers with the help of marketers develop user-generated content that will help in promoting their game. In short, it is a growth of both gamers and developers.
Read also How to Ensure Gamers' Loyalty Game Development
Wrapping Up
The latest innovation in technologies has made people expect more from games. The latest trends in mobile development have made mobile games experience immersive and realistic. To make your game successful in the market, you need to hire a professional game development team. A professional team will make sure that gamers enjoy the game and get a good gaming experience. No doubt, finding a reliable professional team is a strenuous task, you need to do extensive research before making any choice.