Ideas for games are cheap – what's definitely not cheap is turning them into reality. Launching a startup business crowdfunding campaign is now one of the most popular ways to secure the funds required for game development. Now, developers have the ability to raise the needed capital with the help of platforms designed exclusively for the gaming industry. The advantage of these professional fundraising platforms is that they are created with a better understanding of the game development process, and therefore, there are more options available which are specifically geared towards game developers. Here is a brief overview of these platforms:
Gambitious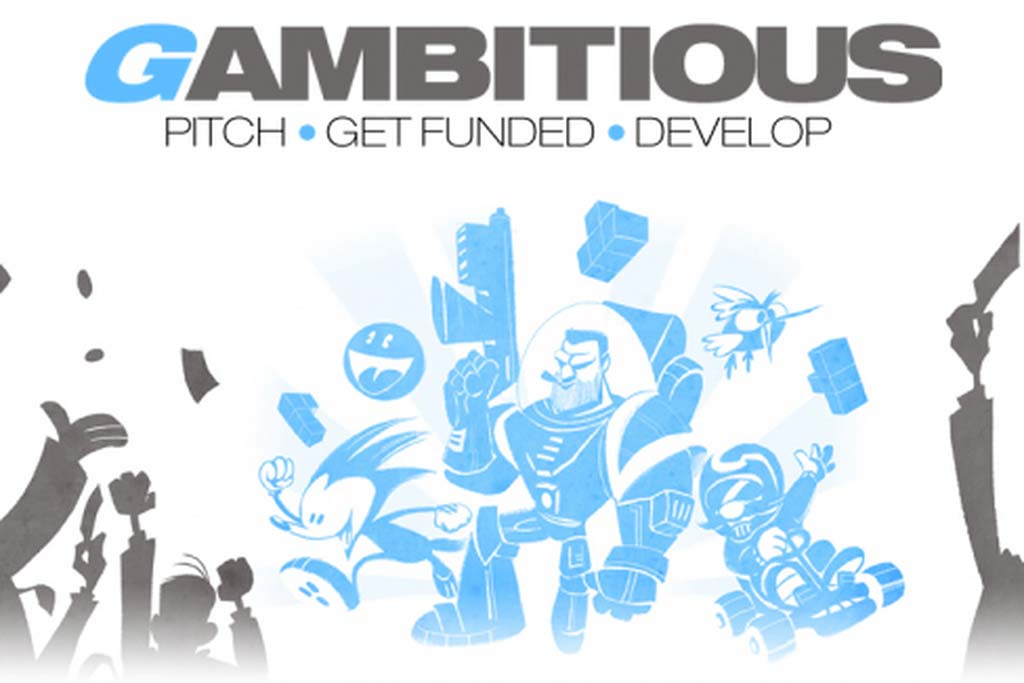 Good Shepard Entertainment is designed specifically for the gaming industry and allows developers from different countries to apply a revenue-share model, which means that supporters will benefit from future sales that a game will generate. Good Shepard Entertainment does not accept direct investments – people need to sign a LOI (Letter of Intent) with the site's administration to support the project, which costs € 4.95 ($ 5.95) regardless of the project's success. Once a game attracts sufficient funding the investments are finalized off-platform. The developers of the game and Good Shepard Entertainment administration will together determine the exact percentage of revenue which will be shared with the supporters beforehand, and this rate is always decided on a per-project basis. There are only 6 games currently on Good Shepard Entertainment – fundraising is available only for developers with a decent business plan and a great game concept.
Lookatmygame

This France-based games-only fundraising platform is focused on using the idea of startup business crowdfunding as a means to produce and publish independent games by allowing the community to select which projects they would like to finance and support. It takes at least 30 EUR ( 33.95 USD) to have a share of the game's future profits, however for a smaller price you can get your name featured in in the credits of the game or get access to exclusive media. It also should be noted that Lookatmygame takes 30% of the total net profit generated by the game.
Gamelaunched
Gamelaunched is a new international fundraising platform designed exclusively for games. Ironically, it is not launched yet, however it promises a wealth of opportunities – it will be possible for developers to get feedback from the community as well as from experts to improve their game prior to actually launching the crowdfunding campaign. The fees are expected to be really low and there will not be an all-or-nothing rule. Game launched should start its operations in November 2015, so very soon developers will have a chance to explore it.
Fig.co
This platform is created to support game studios in developing new projects. Fig.co brings together rewards-based crowdfunding and investing to create a more balanced and sustainable approach to game development. These two models can be combined and supporters have a chance to be involved in the whole process of creating a game. This kind of transparency is another advantage of Fig.co. I found only one game currently raising funds – focusing your resources to develop one outstanding game is perhaps a prudent idea, but hopefully some more options will be available as this platform develops.
Conclusion
The gaming industry's future development is likely to result in a further growth of startup business crowdfunding sites created exclusively for gamers. Of course, games-only fundraising platforms in their current state are of no match to the industry leaders such as Kickstarter, IndieGoGo and others, but they can be very useful in some cases. Developers can get professional support and attract angel investors from the gaming industry.
The most important task for professional gaming platforms is to boost their community's numbers. It seems like the only way to achieve this goal is to educate gamers about the game development process so that they will at least have a basic understanding of how much money and time is required to create a good game.