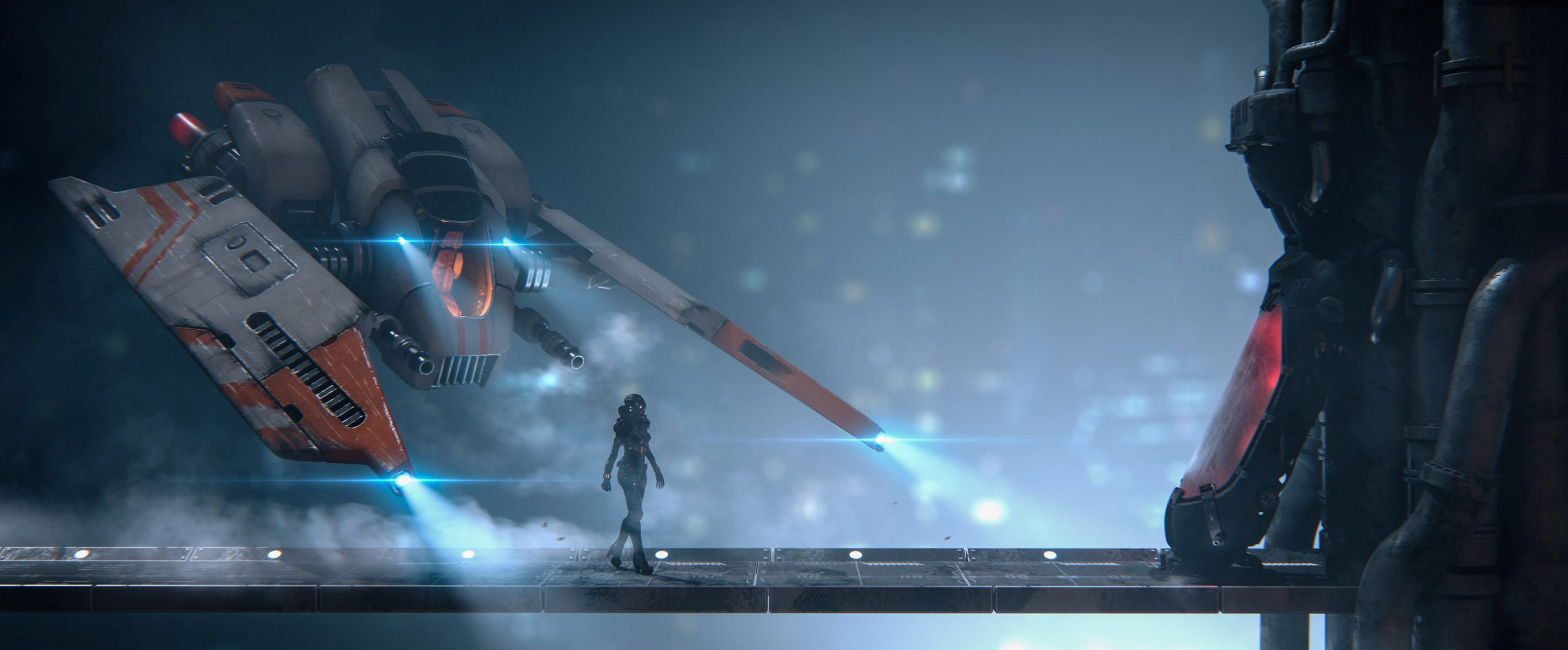 The concept art design is a discipline aimed at providing a visual embodiment to future work ideas, usually described in a textual form. Concept art designs are used in many artistic areas – filmmaking, animation, 3D modeling, comics, game development, etc. In short, any industry that employs character concept art. Images created by concept designers form the basis for the product's visual style – characters, costumes, buildings, locations, vehicles, landscapes, etc.
Suppose you ever wondered how much does it cost to develop a video game. In that case, concept character design creation expense is one of the integral parts of such evaluation. In this article, we will briefly review the general concept art creation process and freelance concept artist rates.
What Does a Concept Artist Do
Modern culture cannot do without character design concept art. Computer games, virtual entertainment, advertising, and many other industries order to create concept character art.
What does a concept artist do? The concept artist is involved in the detailed development of a visual design for objects, heroes (concept art character), or non-existent locations (level design concept art).
Read also: Examples Of Character Animation In Video Games
How much does a simple will cost? The concept artist hourly rate can vary greatly. The assessment of a concept artist that influences freelance character design rate, like any other specialist, depends on their experience, skills, qualifications, reputation, and country of residence. Let us elaborate on the latter factor.
Concept artist hourly rate worldwide
The concept of cost for American or Canadian artists is higher than in Europe, specifically those from Eastern European countries. The table below samples the average hourly rates across the globe. Knowing these numbers, you can quickly estimate the project's cost by multiplying the rate by the number of hours required to implement the concept art game.
Outsourcing character design rates
| | |
| --- | --- |
| Country of residence | Hourly rate, $ |
| USA | 100-149 |
| UK | 50-99 |
| Germany | 50-99 |
| Ukraine | 10-40 |
The artist resident location is one of the main factors in the freelance pricing artwork formula. Lower cost of living due to cheaper products, lower taxes, economic paradigm, living standards, etc. leads to lower job remuneration expectancy. This does not mean that Ukraine's concept artists are less qualified or skilled than in Great Britain. Two of the top-rated freelance concept artists on Upwork are from Russia and Pakistan, for instance.
Character design rates: constituting factors
How to price artwork formula? The main factors that influence the concept art pricing are the following:
The complexity of the idea. The more fine details specified, thus increasing the workload, the higher the price will be. Developing designs only for the part of the project (for example, game logo) will be faster and cheaper than developing the complete video game art styles guide. Also, keep in mind that creating 3D art is much more complicated than 2D, which also would affect the final estimation;
Timeframe. The less time you can spare for an artist to work, the more you will need to pay. It usually takes from two weeks to a month to create a profoundly complex art concept. Keep in mind that the total amount of time required will also depend on the speed of your reaction to feedback requests;
The quality and clarity of the task specification. If you can provide a clear and detailed description of what you want to see with references and examples, the result will be achieved much faster and cheaper.
The concept character art is a reasonably broad branch of illustrative design. There are many areas in which concept artists' works are employed in the gaming industry alone – from creating icons in free games to game character concept art in high-budget projects.
Why Choose Us
How to create concept art? Well, obviously, you would need to hire an experienced concept artist or several. These specialists would then draw concept art characters, locations, and other objects that would constitute your project's visual representation. The traditional option would be to employ such a designer full-time. However, a rare company has enough creative projects to afford to keep an in-house expert only for the sake of creating concept characters. Even dedicated video game publishers sometimes stumble over such questions as "How much do video games cost to make?" and "Is it worth keeping all these rarely used talents fully employed?" Just remember the relatively recent Bioware's fall from grace.
Another choice would be hiring freelance artists. The total cost of their services would be notably lower. However, you would retain little control over the quality and terms of their work in this case.
Lastly, you can choose to partner with a game art outsourcing services provider. We at Melior Games are ready to offer the services of our highly-skilled painters, designers, and other experts, that participated in dozens of successfully released products. Besides creating concept art, we can provide video game pricing guide consulting, explain how much to charge for 3D modeling, detail the character concept art process, and a range of other services attributed to software development, marketing, and advising.
How much do games cost? Follow the Melior Games' blog to discover more.