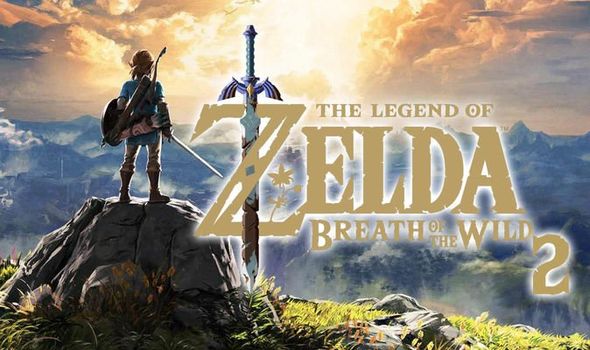 The beginning of a new decade is always exciting — in many spheres, video games included. Surely, every respectable developer should bring something new to the table in 2020 — or, at least, they should be able to provide updates for their good old classics. We will definitely see plenty of exciting updates to casino games online, arcade, and role-play games, as well as actions and strategies. When it comes to arcades and role-play, Nintendo games are the most widely discussed news.
As of today, Nintendo management has not yet released any official news about their upcoming updates, but rumors still circulate. No wonder — this Japanese corporation has launched plenty of exciting games into the market, and millions of loyal fans anxiously wait for new releases. Here are some of our predictions for 2020 — hopefully, we'll see most (if not all) of them later this year.
Pokémon Game Updates
There is still no official news about new Pokémon release, but given that Nintendo has been annually releasing new versions of their eight-generation characters ever since 2016, we have to assume that 2020 will not be an exception. The very first update in 2017 was an 'ultra' version of the 2017 release Sun and Moon. However, as the game got more and more popular worldwide, Nintendo started introducing more substantial updates in 2018. So, we've seen Let's Go (2018) and Sword and Shield (2019). Supposedly, 2020 will bring another version of this popular game — hopefully, without any drastic changes to the classic playing mode.
Super Mario Odyssey
Even though Nintendo does not update its timeless Mario character as often as it updates Pokemon, fans are still anticipating a new version of the beloved Mario Odyssey gameplay. Apart from a few cosmetic changes, people are mostly hoping for advanced graphics and — maybe — a few turns in the playing game mode. No one is expecting any significant updates, but most are still hoping for some news from an old character. Will Nintendo oblige? Let's hope so.
Mario Sports, Party & Paper
Mario games go beyond just one Odyssey chapter, and many loyal fans are hoping for even more updates in the Mario Sports franchise. We already have Tennis, so why not go with Golf, Basketball, or Football in 2020? Well, fans are totally up for it, but whether Nintendo shares the same opinion, only 2020 will show.
Next, we should not forget about Mario Party, extremely popular in Japan. It has not seen the same success in the Western countries, but Nintendo may yet polish the same gameplay mode for its Western audience. Or, at least, release something inspired by the same motives.
Then again, some fans are talking about Mario Paper that should take inspiration from the game's timeless 2D version. Well, that could be an interesting retro flashback, but so far — we have little factual evidence to prove that Nintendo is planning anything of the sort.
The Legend of Zelda
The Legend of Zelda: Breath of the Wild has been an enormous success. Besides, developers have officially stated that this game is 'to be continued.' Since 2017, however, no one has seen any relevant updates. Well, it has been almost three years already, and we do hope that 2020 will be the year for The Legend of Zelda: Breath of the Wild 2. Or — better yet — a totally new inspiration with a different name and an updated gameplay design.
Bayonetta 3
One more update that's hanging in there since 2017. Well, if it takes so long to come up with a new version, we have to assume Bayonetta 3 will be some of the most awesome games ever created. After all, it's not like Nintendo forgot about it — that would go against the company's reputation. We do not know yet if 2020 will actually see the long-anticipated release, but we sincerely hope so — as well as millions of loyal fans from all over the globe.
Splatoon
One more example of a game that has been popular in Japan and not so popular in the West. So, probably, not so many people are waiting for this update — except, of course, the loyal Asian audience. Most likely, Nintendo will launch a sequel — at least in Asia. Or, we can even hope for a Splatoon-inspired western version with a new gameplay.
Pikmin
Recently, Pikmin website went down, and many people saw this as an alarming sign. We think such panic is unjustified — it's just Pikmin is shifting from Wii U to Switch technology. And we all know that Switch is so much better, so hopefully, we'll see an updated version of Pikmin later this year.
These, of course, are just fans' assumptions — even though most of them are justified by logic, not just hopes and dreams. Which of those updates do you think will definitely come out? Which would you rush to play and which would you rather skip?