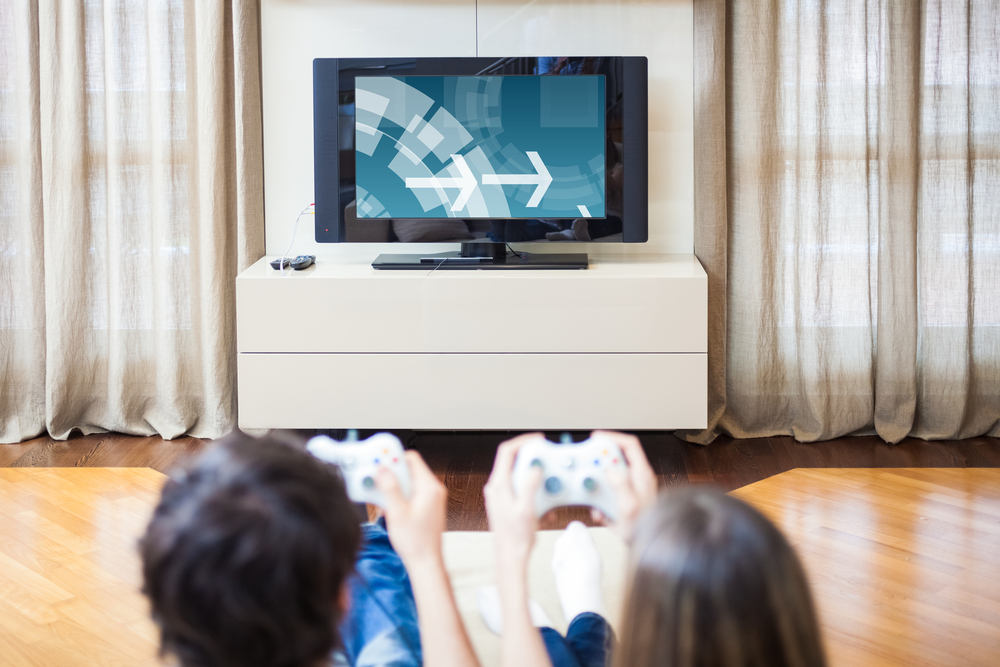 It can take years to create a game that will take consumers' breath away and become one of the most engaging projects in a moment. On the other side, there are a plethora of game development tools dedicated to save time and effort. And what is more pleasant, some of them are free to use. Such kind of software is normally utilized by the beginner developers or someone who wants to make a simple demo for the investors or gaming company. 
List of Best Free Tools for the Game Development
Recently we wrote the article about free game development engines. Today we've chosen 5 items of the best game development software in 2019. Check it out!
1. Unity 
Probably, one of the most powerful engines that allows developing in 2D and 3D. Interesting, but initially Unity was presented as a 3D engine. Two-dimension support was added in 2013, when an indie game hype took place. 
This tool attracts maly developers with a pretty simple principle: everything in the project is an object. How each object will look like and behave you decide using different components. Thus, you set logic and control. 
To utilize Unity like a pro you'll need a C# knowledge. However, there are thousands of tutorials and video guides to help newbies to understand how to build a gameplay and characters.
Another thing why Unity is so popular among game creators is its ability to export projects to almost all platforms. You may easily deliver your project to Windows/Mac/Linux/AndroidiOS/HTML5/Facebook, and different VR systems (for example, Oculus Rift or Steam VR). It also supports consoles which are dedicated to the gamers exclusively: PlayStation 4/Xbox One/Nintendo.
And, finally, you don't have to pay anything for using Unity until your games earn less than $100,000 in annual revenue.
2. Construct 3
If you don't have any programming skills Construct 3 is definitely for you. Just use its user-friendly drag & drop interface to create your own incredible world. No coding at all! Like Unity it allows you to export the project to such platforms as HTML5/Android/iOS/Windows/Mac/Linux/Xbox One. 
Construct 3 includes different assets like sketches, animations, and soundtracks which can be purchased and added to the project for a few dollars. 
There are also some sample games (with source available) offered to provide tips and ease the process of learning.
Although with free version you get all of the main features, it is still limited only to 25 events and just to a couple of object layers and simultaneous special effects. You are also provided with just one web font and no multiplayer functionality at all. A project from the basic free version can be exported to only HTML5 without permission to sell and receive payments. 
3. GameMaker Studio 2
Because GameMaker Studio 2 has drag & drop interface it can fit newbies. On the other side, it supports C-like scripting language to satisfy all the programmers' needs. The platform is widely used due to its support of hundreds of extensions and built-in editors (for images, animation, sounds, etc). Even if you don't find some special feature there, you may use one of the 3rd party tools which can be easily applied.
This kind of game development software is also good for the post-production since it allows to manage in-app purchases and real-time analytics. Unfortunately, a free plan is good only for creating a demo. To export your games to any popular OS or gaming platform you will need to switch to a paid one. 
4. Unreal Engine 4
Have you heard something about Fortnite? Or the guy who played it and won $1 million? Well, that game was developed on Unreal Engine 4. And you are free to build the same masterpiece and earn even more.
This engine is considered to be the most 'pro' among all the free game dev tools. It is created and is being enhanced by the skilled developers who know exactly how to create a product which is likely to become a legend in the world of gaming. 
It features its own so called Blueprint system which allows building a game space and logic without coding. However, it also provides the ability to create some specific "blueprints" within source editor (of course, if you are familiar with programming). 
Unreal Engine 4 includes dozens of useful tools like AI assets, cinematic editor, post-processing effects, live debugging, etc.
Unreal Engine 4 can be used for free and has no limitations regarding exports. The only condition to make payment is your game success. Once you earn your first $3,000 you will have to pay a 5% royalty every quarter. 
5. Godot Engine
Godot Engine has a lot of features similar to Unity. But if you are going to build a game in a 2-dimension world this one would probably be better. Godot demonstrates quite a powerful toolbar, it also provides good performance and excludes hundreds of common bugs.
Its interface is based on so called "scenes" – collections of elements which can be combined into bigger scenes and then built into gameplay parts. 
Basically, scenes are used in a drag & drop mode, but each of them can be modified with the help of scripts (Godot supports Python-like language).
You can also utilize built-in editors, debuggers, and source controllers. Ready-to-test projects can be deployed to Mac, Windows, iOS and Android with no restrictions. 
Conclusion
If you struggled with building your own game using game development tools it is better to show your demo or just an idea to the expertised and dedicated developers. Melior Games is a Ukraine-based outsourcing company that specializes in game development. Feel free to contact us if you are going to create something really amazing for the gamers.