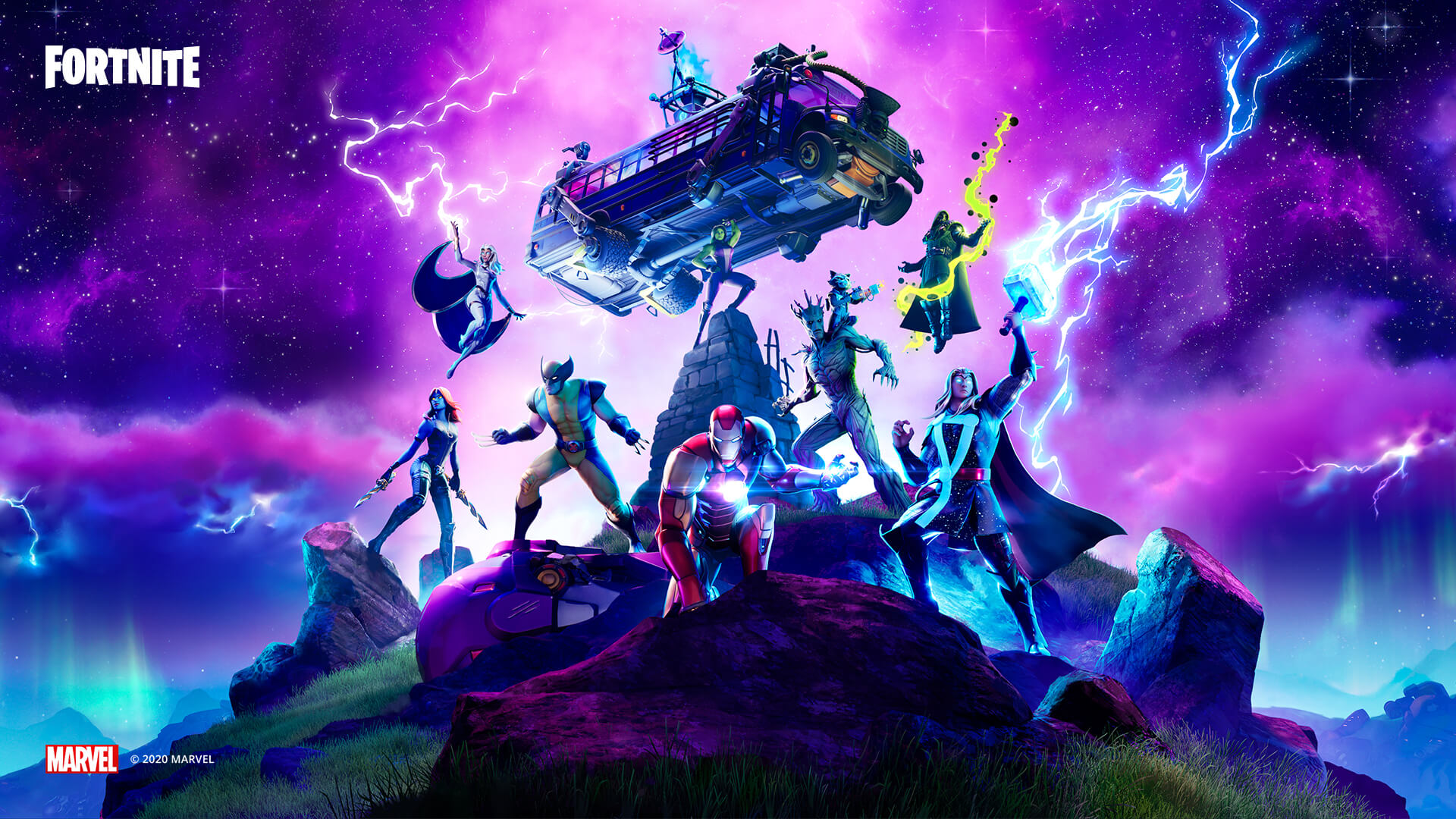 Mobile games are widely seen as short, bite-sized single-player experiences. You'll find, though, that the market lately has transitioned beyond the Candy Crush clones and base builders. Mobile multiplayer games are taking the biggest gaming market by storm. With so many titles available, you might be wondering which are the best games to challenge your friends in. Recently we wrote about the best multiplayer games for 2020 and now we've created the newest list
Have no fear. Below, we've laid out the best mobile multiplayer games to play in 2020.
Fortnite
If you don't know what Fortnite is then you've likely been living under a rock for the past few years. Epic Games' runaway battle royale hit places you and 99 other players on an island. There, you need to scavenge for weapons and equipment to fight to be the last person standing. It's available on pretty much every gaming platform including mobile. It also supports full cross-platform play meaning there's a massive player base duking it out at all hours.
Hearthstone
Blizzard's massive trading card game is one of the biggest mobile multiplayer games in gaming history. Don't let the fact that it's based on Magic: The Gathering intimidate you. Hearthstone takes the core gameplay of Magic and simplifies it to make for an easy to learn yet hard to master experience. Even if you're not up for buying lots of card packs, you can still enjoy the game by diving into its highly addictive Arena drafting mode.
Arena of Valor
While League of Legends: Wild Rift is still under development, the king of mobile MOBAs right now is Tencent's Arena of Valor. Its cleverly designed controls enable you to enjoy a MOBA experience that is near identical to its PC counterparts. As the game has been out for a few years, you'll find a sizeable roster of heroes to choose from. Matches in Arena of Valor are quite short so you'll have enough time to enjoy a few matches during lunch break.
Clash Royale
Clash Royale is a unique blend of tower defense and strategic PvP. It's been considered one of the best and most addictive mobile multiplayer games for a few years now. Its simple mechanics make it quite accessible as well. Like Hearthstone, you'll find this game is easy to pick up and offers a challenge for those with a competitive spirit.
Brawl Stars
One of the most fun and engaging mobile multiplayer games, Brawl Stars is definitely worth picking up. It scales down the MOBA formula while placing a heavier focus on aiming and ability management. On top of that, Brawl Stars has several different modes for both solo and squad-based play.
All of the mobile multiplayer games on this list have been around for a few years. We at Melior game know how to build cool multiplayer games for mobile and make them profitable. If you're finding the number of heroes, cards, and other elements too overwhelming, you could hire a boosting service to help you get up to speed. Whether it's coaching you need or your account leveled up, there are a few great services out there that can lend you a helping hand.