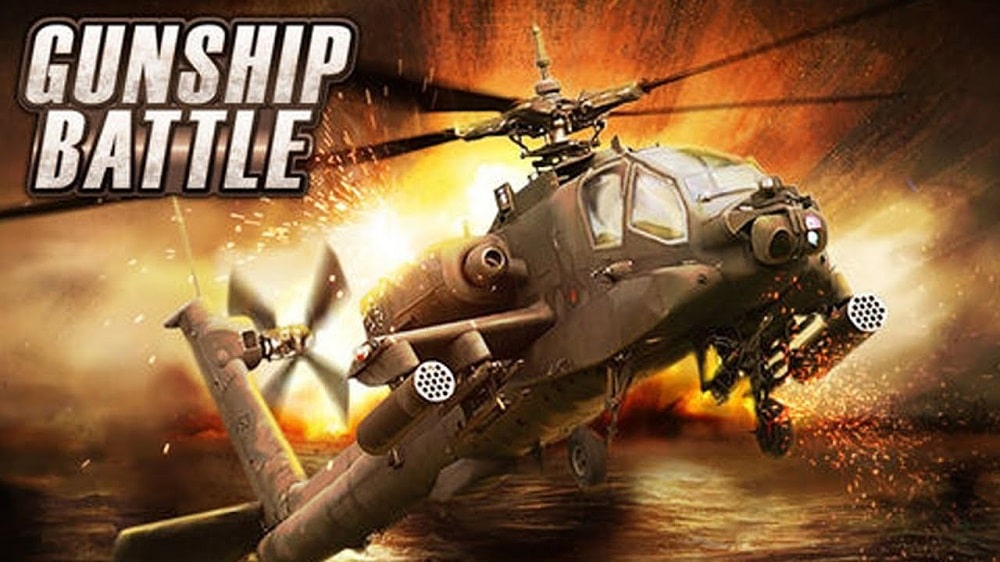 3D mobile games on Android have revolutionized the way gamers get to play their favorite franchises and practices of game designers. New products with high-quality graphics and 720p resolution are released every month, competing with popular products for portable consoles. We have compiled a selection of 9 Android 3D games that are worth checking out if you are a gamer or designer looking for inspiration.
The
Best 3D Games for Android
in 2021
We analyze the most relevant products in the gaming industry. Please note that the Melior Games team doesn't focus on the graphics quality alone. We've included games with eye-catching visuals, high-quality sound, and other useful features.
City Racing 3D
This is a racing game with realistic graphics and quality sound effects. It is easy to operate and allows the player to travel through carefully detailed cities. Race in the middle of Paris, Tokyo, Chicago, London, or Macau. Start with a free stock car and earn coins by racing. For the accumulated money, you can buy upgrades or new cars.
https://www.youtube.com/watch?v=Jw_6n533W90
Cool features:
Easy to configure control elements;

A wide variety of vehicles that can be customized;

Lightweight apk;

High-quality graphics.
Separate thanks to the developers for the realistic sound: while playing, you will hear the sounds of squealing tires, sliding rubber, etc.
Read also: The Best Puzzle Games for Android
The Room: Old Sins
A puzzle 3D Android game that allows you to explore mystical locations. It contains hidden clues that will help unravel the secrets of Waldegrave Estate. The game has 4.9 stars on Google Play – isn't that a good enough reason to download it to your device?
Cool features:
In-depth details and thorough object drawing;

Intuitive controls;

Hidden elements;

Immersive OST and impressive sound effect;

Cloud synchronization;

Localizations in English, French, Spanish, Portuguese, Turkish, and Russian.
This is a real eye-candy for all fans of mystic, immersive, well-detailed puzzle adventures.
Real Cricket™ 20
One of the best cricket simulators for Android devices. Allows you to play in the "1 on 1" and "2 on 2" modes. Competition with AI algorithms is also available.
Cool features:
You can play tournaments in a team, e.g., the World Cup or World Test;

Competitions for the Champions Cup, the Master Cup title, and others are available.

You can play in a league, for example, Indian Premier League, Big Bash Cricket, and so on.

Realistic camera angle for deep immersion in the game.

Camera angle adjustments.
Game designers at Melior Games believe that this is a must-try title for all cricket buffs out there.
Read also: List of the Best Android Multiplayer Games
The Pirate: Caribbean Hunt
Another user favorite on the list of the top-notch 3D Android games for sea story lovers. Buy ships, build your own fleet, recapture ships with weapons and learn to maneuver between objects of other users.
Cool features:
20 classes of ships to build your own fleet are available;

A huge selection of weapons and ammo;

Ships and characters customizations.
The game even has a multiplayer mode for ultimately thrilling sea combats online.
Gunship Battle
– a helicopter
3D Android game
Choose from a wide range of helicopters, customize them yourself and stock up on ammo. Please note that the game is free, but it does display ads.
Cool features:
Customizable helicopters;

Wide selection of equipment and ammo;

Realistic field combats.
The quality of the graphics, combined with the realistic elements of flight simulation, enhances the control experience.
Pacific Warships: World of Naval PvP Warfare
The game combines tactical and combat actions. You can create your own fleet from scratch. The goal of the game is to find enemies and fight them with torpedoes, missiles, robot drones, artillery, and so on.
Cool features:
Large selection of naval ships: light destroyers, aircraft carriers and others;

Choice of weapons, torpedoes, missiles and drones;

Convenient controls;

Simple settings allow you to improve ships and fleet;

You can change the graphical settings for efficient launch and gameplay without crashing the application on weaker devices.
Think over the next steps and implement effective tactics to win in one of the best 3D games for Android.
Minecraft
: one of the most popular
3D games for Android
The renowned game gives users access to a randomly generated world where they can explore and create new objects. Players gain access to house construction and other features.
Cool features:
No ads;

A rich online multiplayer world that doesn't need an introduction.
The vast areas of Minecraft are readily available to play via a regular smartphone, which couldn't but excite both fans of the series and eager new players.
MORTAL KOMBAT X
This is an action-packed survival game. Players need to form a team of Mortal Kombat Fighters and fight on the battlefield of the deadliest fighting tournament on the planet.
Cool features:
Online fights for groups of players;

Over 130 characters to choose from;

High-quality graphics;

Customizable characters;

Scores and rewards.
The fierce fighting game brings all its classic "fight until you drop" vibes to mobile devices.
Sniper 3D Gun Shooter
This free FPS (first-person shooter) is notable for its fun gameplay and quality graphics. You can consider this a decent alternative to Call of Duty on mobile platforms.
Cool features:
Free of charge;

Realistics, high-quality 3D graphics;

Hundreds of missions with different difficulty settings;

Convenient controls;

Offline mode.
The game has tons of missions for you to test your navy seal savviness and survive on the battlefield.
Conclusion
The mobile gaming industry for Android devices has long gone beyond Angry Birds. In 2020, players have access to full-fledged game products with high-quality graphics and realistic special effects. We hope our selection was useful to you. If we missed an interesting game, please submit its title and we will certainly include it in the next selection!
Got an idea for a cool new mobile game of your own in mind? Melior Games offers game design services from concept art to final product release. We create 2D and 3D games of any complexity.