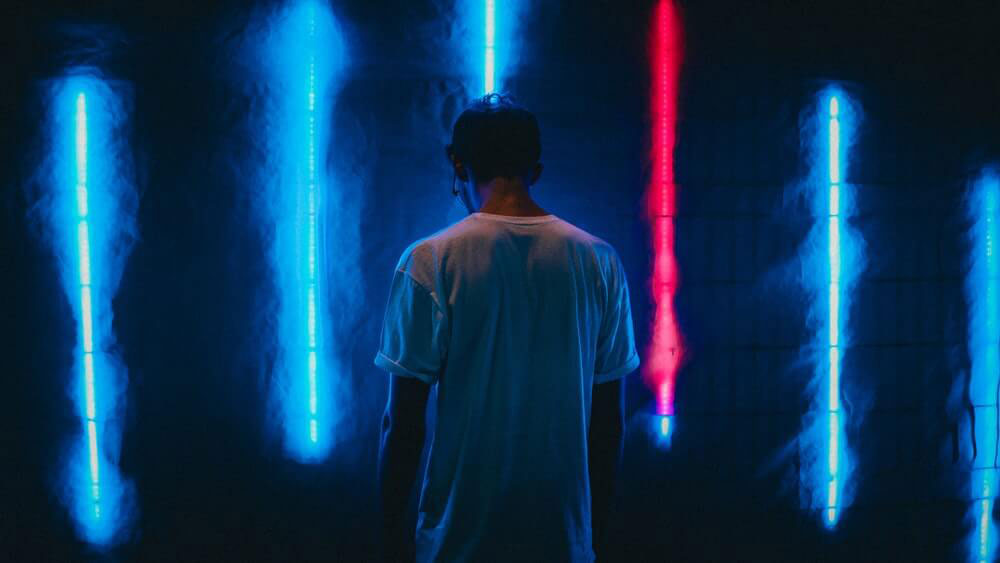 So you want to know more about these rising trends of crypto assets? After our previous article, we received quite a few requests to give even more examples of how blockchain is influencing the video game industry and especially the digital asset aspect of it. So we went back into the digital trenches to discover what is currently happening in this 100 bln. market and how to jump into this new rising opportunity?
What's with the title, you ask? Well, after scouring the web for the newest trends we started to get a feeling of revolutionary themes. Phrases like "join the revolution!", "join the movement!", "digital sovereignty", "join in building the future!", "create the renaissance of game development" are really prominent right now. They make the common readers feel like they are being drafted or are missing out on something truly grand happening behind the scenes.
What is the war about?
All wars fought in history were about resources. This new blockchain token war is no different. Gamers and more importantly talented game developers are a limited resource. A big resource of around 2.6 billion gamers, but limited nonetheless. It's simple really, the more people you get to use your tokens and your platform, the more chance you have to survive this initial period of token clashing.
It has happened before with the digital revolution when we collectively decided that CDs are a thing of the past. There were many platforms to choose from at first, but only the most flexible and best content-wise survived. Now there is only Steam, Origin, GOG.com, Green Man Gaming and a few others. Consider how huge the market is and only these players exist in it because they were the fastest to build their communities of gamers and developers. Now token platforms are rushing to be the first clear solution to the rising "true ownership trend". And all of these blockchain platforms of today might not be the answer, but they are necessary for us to discover the next big answer that will win over communities and settle the playing field.
So what do we have now?
At first it is easy to think that there are a lot of token platforms to choose from, but in reality, only a few make it to the front pages of google due to multiple articles like this one constantly keeping them at the front of the pack. And the more we looked the more similar they all appear, with just a few differences. Let's dive right in, follow us.
The first example is Chimaera with their token CHI. Now, this platform has everything that most of the other offers as well. From the first moment you open the page, you are greeted by hard-hitting visuals (Volcanic dinosaurs!) and direct, to the point copywriting promising to be the ultimate blockchain gaming platform. They are getting ready for their token sale with a minimum purchase of 15000€.
Chimaera is promising to be the number one platform for massive multiplayer worlds and they are (of course) targeting developers and gamers. For developers, they are promising a complete developer hub and for gamers a decentralized ecosystem. You will notice it is a common theme.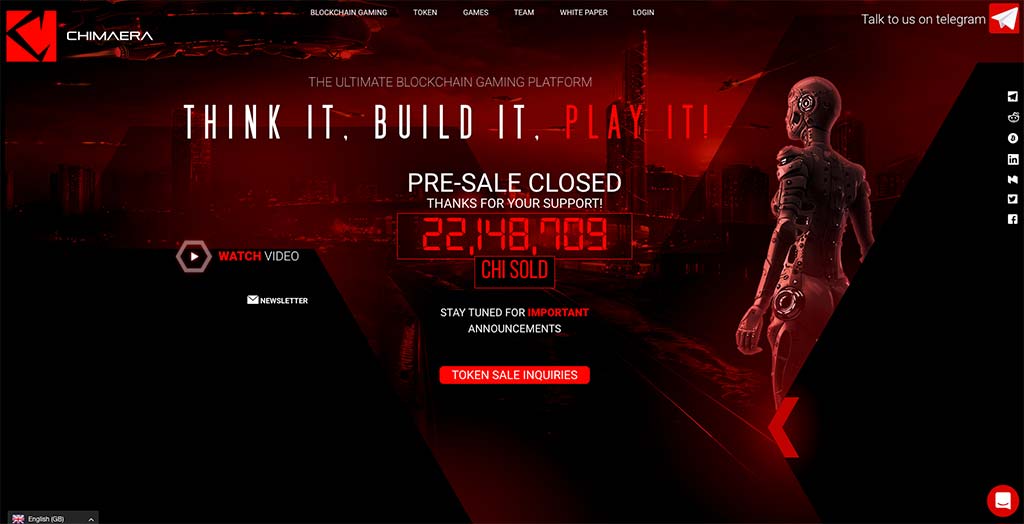 Our second example is the Abyss (what is with the scary sounding names, guys?) with the same name token. Now they are also getting ready for their token sale, but their minimum bid is a tad lower, just 0.01ETH which is around 9€ at the time of writing this. Now the hooks are the same: gamers and developers this "is a next generation digital distribution platform".
Granted they do offer something a bit different "with a groundbreaking motivational and multilevel referral system". But where the Abyss is truly interesting is that it claims to be the first DAICO. Simply put DAICO is a new and more secure ICO where the token holders have an option to shut down the project and get their money back. We feel that this new model will not stay only in the gaming industry for long, and of course, ICOs will have to start upgrading. After all, it was proposed by Vitalik Buterin, the creator of the Ethereum Network.
One of the ones to look out for is Crytek that is partnering with Crycash to create a dedicated cryptocurrency for gamers. Don't worry, the quotes are all there: "Connect with tomorrow's technology today!" Now what makes Crytek formidable is that they already have a working developer tool – CryEngine, they already have a marketplace for that tool and they already have a working game that implements crycash with many other possible titles to adapt it to. Also, they are releasing a dedicated messenger for gaming, which we think is definitely a good move for community building. Their token sale is live now and they already have distributed almost 2 mln tokens.
Now we want to also talk about a platform that has already finished its token sale and is already using blockchain technology for digital assets. We need to return to EverdreamSoft and their BitCrystals. The two most peaceful sounding names among the Chimeras and Abysses of the token world.  Now in our previous article we already mentioned their game Spells of Genesis, let's look a little deeper. Currently, the BitCrystal is worth around 1$ and you can openly check out the card market in all of its blockchain glory. And we can see for example that the price of a Bad wolf card is around 300 dollars, which looks like a crazy investment, but people are buying them. EverdreamSofthas another really interesting project called the Book of Orbs. An orb cleverly translates into Ownership Revolution on the Blockchain. The book itself is a storage place for your digital collectibles and it is not only for games but for illustrations, photographs, and other digital items.
Believe us, there are many more. The ones we already talked about like the Enjin coin and Dmarket which are more geared towards gamers, or Game Protocol which is aiming more towards developers. Also, there are new card games appearing with their tokens like the Nova Blitz and the Nova Token. There are also those that we are not sure about like the 8 circuit studios. But what is clear that everybody is rallying the gamers and developers to join their side. The problem is that a lot of it looks too similar. The offers, the beautiful website visuals, the whitepapers, the graphs, the piecharts, don't forget the team, the advisors and of course roadmaps. We haven't seen so many roadmaps in a long while… We will not invite you to join the revolution, or the movement, or the new future. But we will invite you to collaborate on blockchain projects that matter to you. Don't hesitate to contact us for a quote.
And if you're looking for inspiration just one more project to mention. Did you know that now you can buy crypto cats, breed them together and sell them for profit? Yes, CryptoKitties are real and of course, they are immensely popular (like all cats on the internet!). These crypto cuties are so popular in fact that they are putting a strain on the ethereum blockchain and making up about 12 percent of the network's transactions. What is your blockchain dream? Let's make it together.